Newsroom
VADS
Newsroom
VADS Indonesia Get 27001:2013 Certificate
VADS Indonesia Get 27001:2013 Certificate
23 April 2020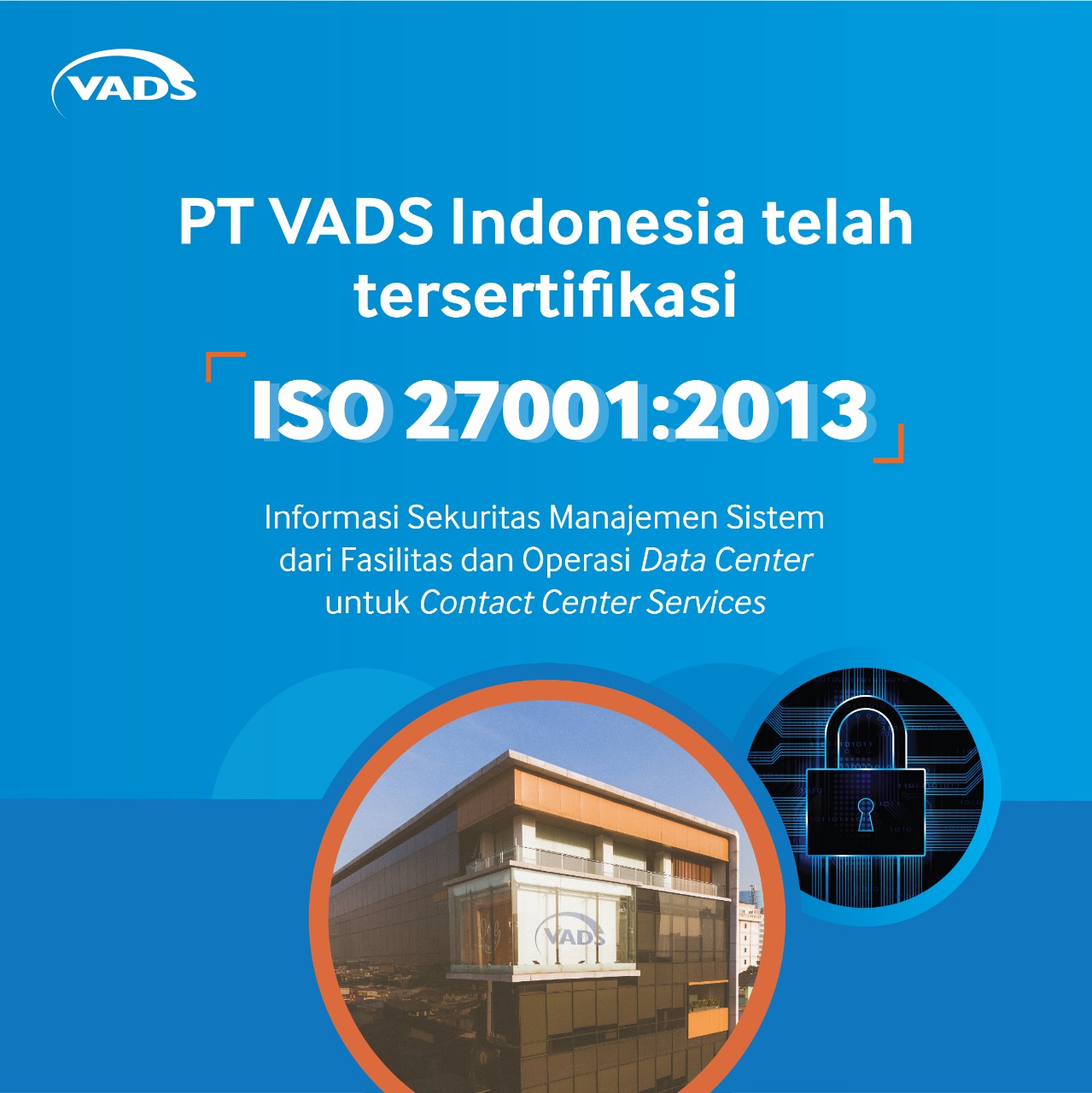 VADS Indonesia successfully obtained ISO 27001: 2013 certification. The certification shows that VADS Indonesia has met all standards related to the Information Security Management System in operating business, especially in terms of Facilities and Data Center Operations for Contact Center Services.
VADS Indonesia received ISO 27001: 2013 certification because it was considered to have implemented various strategies, one of which was in the field of information security to ensure the resilience of VADS Indonesia in data security both corporate and customer.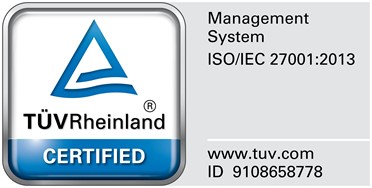 Getting this certification is not easy, it takes a long process and goes through a comprehensive audit process. This Information Security Management System Certification is a concrete manifestation of VADS Indonesia's commitment to improve information security and improve the quality of information technology.
Given that cyber security is currently a challenge in the industry, especially in digital in Indonesia. The threat of cyber can target companies both providers of products and services with the aim of accessing data of users of these products or services and stealing or selling the identities of users to third parties.
ISO 27001: 2013 certification is an international standard in implementing information security management systems or Information Security Management Systems (ISMS). By applying the ISO 2700: 2013 standard, companies can protect and maintain the confidentiality and availability of information and to control information security risks to the company.
The application of ISO 27001: 2013 is also expected to increase client's trust and information security guarantees that will have an impact on increasing productivity, motivation, morale, and employee performance.
---