Newsroom
VADS
Newsroom
Understand What is Cloud-Based Contact Center Outsourcing
Understand What is Cloud-Based Contact Center Outsourcing
15 April 2022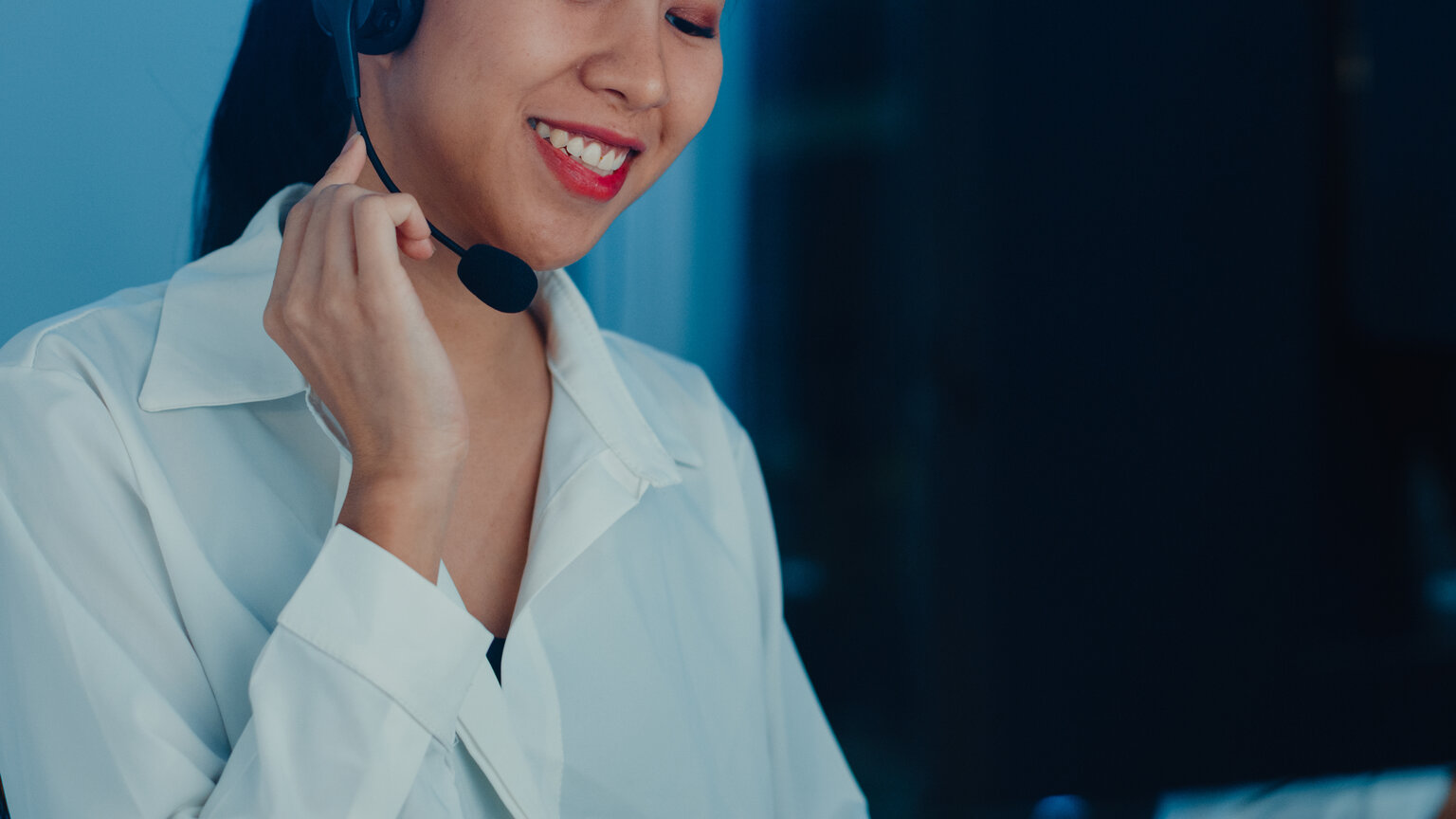 Good customer support service starts with understanding the needs and expectations of your customers. Your business needs to systematically and sustainably find better ways to use technology, data and operations. So, while traditional contact centers serve the important needs of incoming or outgoing phone calls, try to make sure again whether these facilities really meet the needs of your customers? The limitations of traditional contact centers have led to the emergence of cloud-based contact center outsourcing. Here's the explanation!
Definition of cloud contact center
A cloud contact center is an internet-based facility that handles all incoming and outgoing customer communications for a company. This software solution that offers a comprehensive suite of tools and applications allows you to provide an exceptional level of customer service across multiple channels, including voice, SMS, email, and social media.
There are still many contact centers that currently operate using old technology and call center software that is not up-to-date with the current way of communication between customers and businesses. Cloud contact centers can be a solution because they use the latest communication technology and are a modern alternative to traditional contact centers. This offers many benefits for businesses looking to continually meet and exceed customer service expectations.
If your business still relies on old contact center technology, you may find yourself at a disadvantage due to system limitations. Even if you have adopted one or two cloud solutions, they can't connect to each other. Outsourcing cloud contact center is here as a solution to solve all these problems.
The importance of cloud contact center for business
It is not without reason that cloud-based contact center outsourcing can be a solution for businesses. Here are some of its advantages:
Improve customer experience while you maximize agent productivity
Using multiple applications and having to deal with "old-fashioned" hardware can reduce agent performance. However, with modern call center technology, productivity can be increased. With functions such as skill-based routing, call monitoring, and predictive dialer, cloud contact centers empower agents to provide the best service possible.
Providing the right information at the right time
Businesses often receive calls from customers who are frustrated by the poor quality of their previous service. This condition can complicate the agent's work, and is exacerbated if the agent is forced to repeatedly switch between the many legacy systems on the backend. By using a cloud contact center, you can eliminate frustration, human error, and waiting times which ultimately increase overall customer satisfaction.
Matching agent skills to customer needs
Customers now have many options for communicating with their company, including web, mobile, chat, voice, interactive voice response, email, and social media. This way, you can gain access to large, actionable customer data sets.
By using a cloud contact center, you can collect and distribute customer data for analysis. As a result, you can use behavioral, demographic and location-based customer information to match the right agent with the right customer.
Difference between cloud contact center and call center
In practice, cloud contact centers are often equated with call centers. Although they sound similar, the two have significant differences. Here's the explanation.
1. Means of communication
The basic difference between cloud contact centers and call centers is the means of communication with customers used. While call centers focus on telephone lines through interacting with customers and directly solving problems, outsourcing a cloud-based contact center uses more varied digital media (using email, social media, to chat applications).
2. Implementation procedure
Generally, call centers "force" customers to wait for their complaints to be received and resolved by the call center agent. Not so with cloud contact center services which provide more choices for customers. Businesses that utilize contact center outsourcing give customers the option to submit their complaints via email or chatbot.
Thus, customers can first analyze the problems they are facing. There is also an option for customers to talk to a contact center agent if there is something they want to know.
So, it can be concluded that a cloud contact center is a facility that businesses need if they want to improve customer service. Businesses that use cloud-based contact center outsourcing services can not only benefit from improved customer service, but also providing on-time information and tailoring agents to customer needs.
If you are interested in using a cloud contact center, you can contact PT VADS Indonesia, which provides cloud-based contact center outsourcing services. You can also find out more about how to improve customer service for your business by contacting marketing@vads.co.id. Consult about customer service and various other PT VADS Indonesia services to help with the various needs of your company.
---