Newsroom
VADS
Newsroom
PT VADS Indonesia Received the Partner Appreciation Award from PT XL Axiata
PT VADS Indonesia Received the Partner Appreciation Award from PT XL Axiata
17 October 2023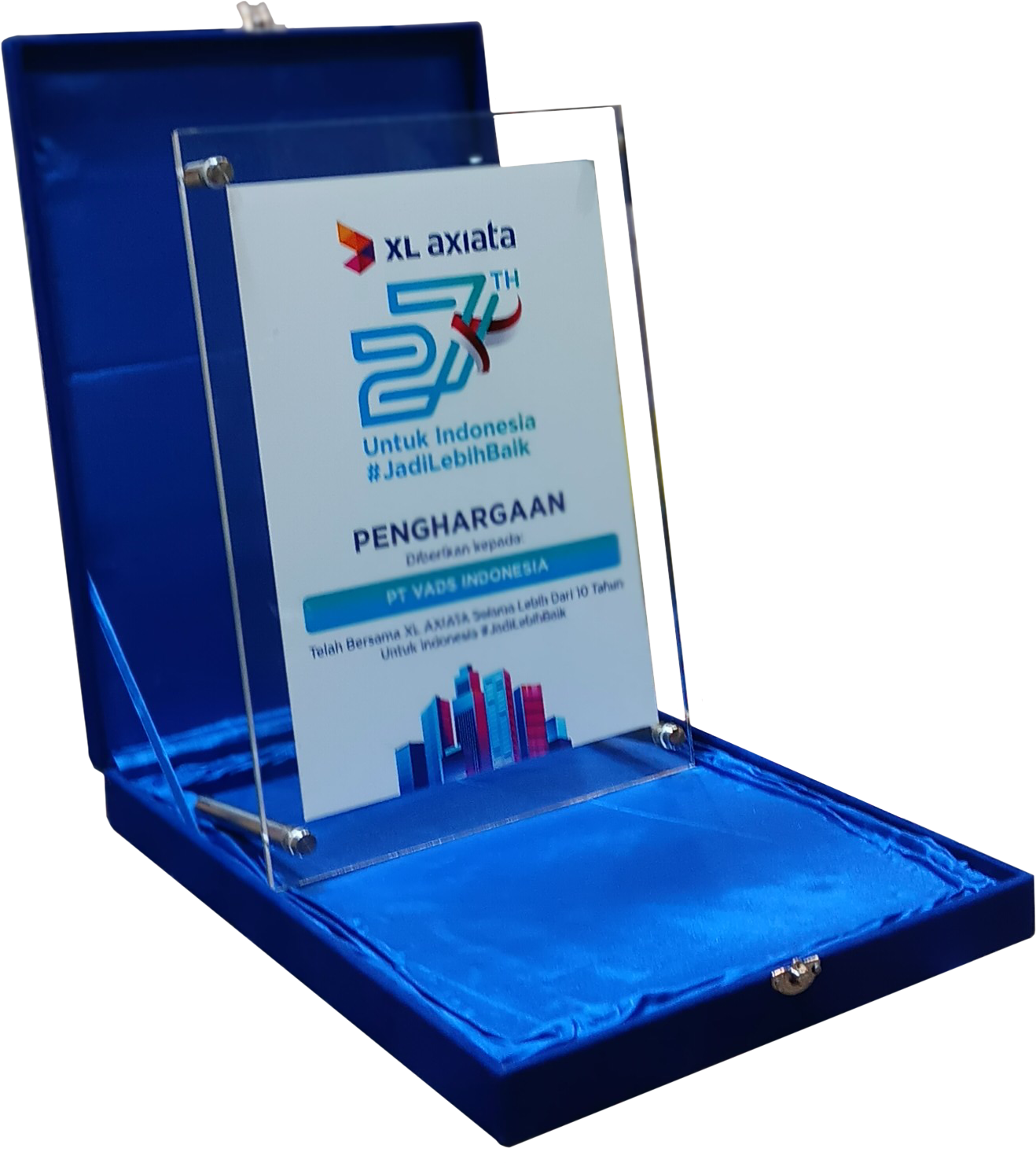 At the Partner Appreciation Award event held internally by PT XL Axiata to celebrate its 27th anniversary, PT VADS Indonesia was recognized and appreciated for its successful partnership with PT XL Axiata for more than 10 years. This award is concrete proof of PT VADS Indonesia's commitment and dedication to supporting the vision and mission of PT XL Axiata to bring innovation and development of information technology to Indonesia.
The partnership between PT XL Axiata and PT VADS Indonesia has brought significant benefits to both parties and the Indonesian people at large. For more than a decade, close collaboration between the two companies has produced various innovative services and technological solutions that have improved telecommunications services, improved people's quality of life, and brought progress to industry in the country.
PT XL Axiata as a leader in the telecommunications industry has succeeded in expanding network coverage and providing better services to the public, along with technological support and optimizing customer services provided by PT VADS Indonesia.
The Partner Appreciation Award is an important milestone that commemorates the successful partnership between PT XL Axiata and PT VADS Indonesia. This is also an encouragement for both companies to continue to innovate, work together, and make a greater positive contribution to technological progress and Indonesian society.
PT XL Axiata and PT VADS Indonesia's commitment to bringing positive change to society and creating a better telecommunications ecosystem is a reflection of the values upheld by both companies. Hopefully, this partnership that has been established will continue to develop and provide even greater benefits for this country. #JadiLebihBaik with PT XL Axiata and PT VADS Indonesia!
---