Newsroom
VADS
Newsroom
7 Types of Email Marketing for Businesses That You Need to Know
7 Types of Email Marketing for Businesses That You Need to Know
06 May 2022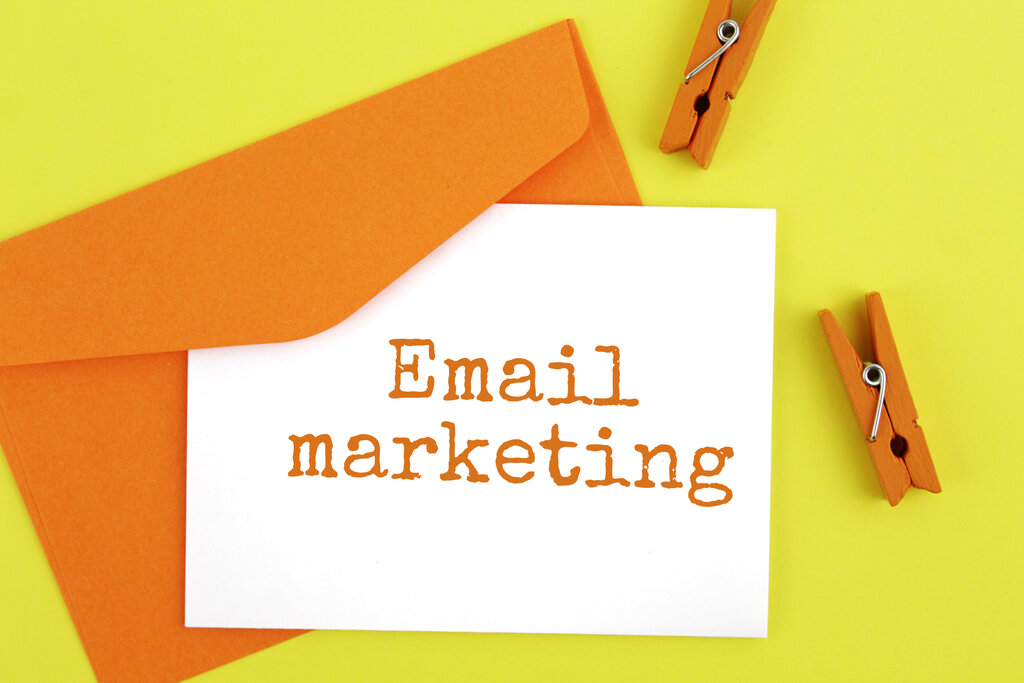 In carrying out marketing, you can do various ways or strategies according to business needs. One of them is by using email marketing. This method is considered a powerful way to establish a relationship with your customers. However, there are several types of email marketing that you should understand first.
By knowing what types of email marketing are, then you can more precisely target the target market. Moreover, if you also understand the trick to sending the right email, then the chances of this method being successful are higher. So, what are the types of email marketing that you need to know about?
1. Welcome email
The first type of email marketing is a welcome email. Usually, this email will appear when someone has just registered. For example, if you have a business website that allows customers to register before buying a product, you usually have to send a welcome email to customers who have just created an account. You can also use this email to provide notifications such as promos for first customers.
2. Newsletter
The next type is the newsletter, which is suitable for attracting the attention of the audience with interesting articles. Usually, the articles submitted will be connected to those already on your website or blog. That way, if they want to read more, they can directly visit the website and increase your traffic.
However, pay attention to sending this type of email to be more efficient and effective. The right frequency is two to three times a week or it can be adjusted to your business strategy. Don't forget to provide the right visuals and CTA or call to action so that they are more motivated to visit your website.
3. The e-mail contains the catalog
The third type of email marketing is an email containing a catalog. You can enter a catalog of goods or services that you offer in this email. The advantage of this type of email is that you can provide insight to consumers about the products you offer.
Even so, emails containing catalogs fall into the hard-selling category so people may not be interested in receiving them, although there's nothing wrong with sending this email every now and then to remind you what products you sell or the latest products in your catalog.
4. Email blast
In fact, an email blast is a trick of sending emails directly to multiple recipients. That way, you don't have to spend a lot of time sending emails one by one. This method is very effective in reaching more people quickly. Even though the email is sent massively at one time, you can still personalize it by taking advantage of the available features so that the email content mentions the recipient's name.
5. Digest email
Next is the digest of the email generated from the mailing list engine. You can specify when this email is sent. In addition, you can also use this type of email when your company has a contest. This means that this email can provide insight into the contest that was conducted and how far it has progressed. When you post these updates, people will be interested to know more about what events you're hosting.
6. Email surveys
This type of email marketing is perfect when you need opinions from your customers. However, keep in mind that it is not too long in giving the survey. This means that the surveys conducted must be completed quickly so that customers do not get bored because they are too long-winded.
7. Email special offers
Lastly is email marketing with special offers. This one email is very good to use if you are having an event such as a holiday discount or any promo. Based on research, these emails are very effective at attracting the attention of customers. Don't forget to send it at the right time so that customers can directly make purchases from the email sent.
Those are some types of email marketing that you need to know and can apply according to your needs. Interested in using email marketing as one of your business marketing tricks? Use the Email Marketing service from PT VADS Indonesia to improve your business performance!
The PT VADS Indonesia team will help you choose the most appropriate type of email marketing and ensure smooth execution. Prove the effectiveness of email marketing for business promotion by contacting PT VADS Indonesia now!
---