Newsroom
VADS
Newsroom
Reasons for Using Artificial Intelligence to Develop Digital Marketing
Reasons for Using Artificial Intelligence to Develop Digital Marketing
16 May 2022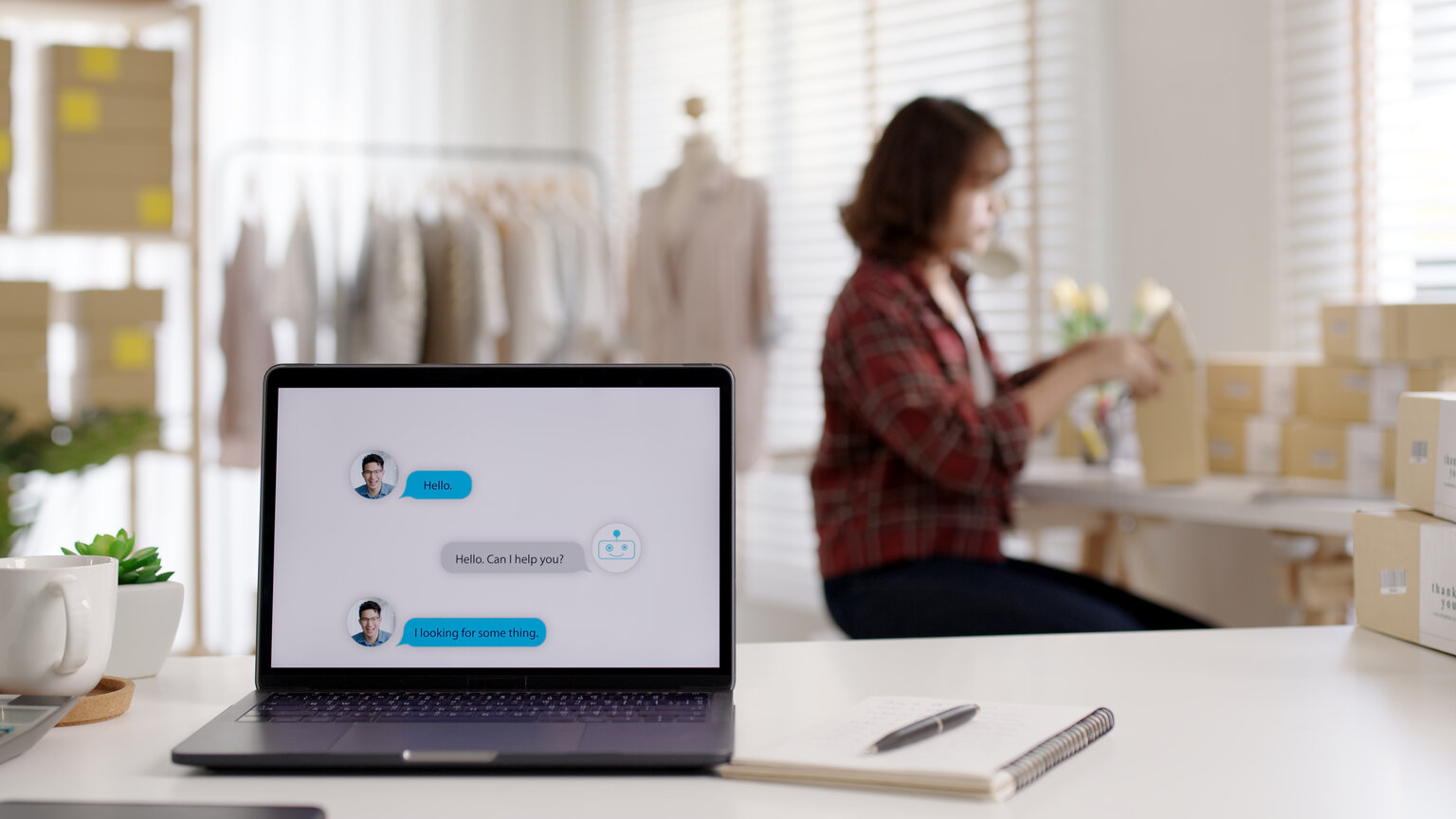 Artificial intelligence is a new technology in the form of simulating human intelligence processes by machines or computer program capabilities. Apple's Siri, which understands and accepts verbal commands, is an example of artificial intelligence. The application of artificial intelligence technology is also important in digital marketing to support business smoothness. Here are some reasons to use artificial intelligence to develop digital marketing that you need to know!
1. Improve the user experience
One of the reasons for using artificial intelligence to develop digital marketing is that it can improve the user experience. Artificial intelligence improves the user experience by enabling the creation of relevant content for them. That's because artificial intelligence is able to collect data and decide the most suitable type of content based on several criteria such as location, historical data, and past behavior of users.
The success of a digital marketing strategy relies heavily on user experience and artificial intelligence helps improve this aspect. Businesses that provide relevant content, of course, give users the impression that the brand is specifically made for them, thus giving the impression of exclusivity.
One example of using artificial intelligence to improve user experience is the virtual makeup try-on feature. With this feature, users can easily determine whether or not makeup is suitable without having to try the product directly. Users who prefer to shop online without coming to a physical store can take advantage of this feature and feel more satisfied with making purchases.
2. Promotion is more targeted
In marketing activities, promotion is an activity carried out to introduce products by the company. The goal is to attract buyers so that the products sold can be well received by buyers. Activities to improve goods or services in a better direction can influence, convey something, persuade, and increase the target market of the business. The more precisely the target of promotion is carried out, the higher the chances of the promotion bringing in customers.
Artificial intelligence can help with more targeted promotions because this technology allows companies to analyze the types and targets of promotions more strategically. Artificial intelligence is also able to access vast data, enabling companies to explore greater potential customers. This potential customer exploration is done through keyword searches, user profiles, and various other online data.
3. Ability to predict customer behavior
Artificial intelligence also has the ability to predict customer behavior or customer behavior. This is because artificial intelligence can collect various information about users on the internet with the help of a data management platform (DMP). This way, your business can automatically personalize users' needs through their profiles and which sites they visit. As a result, you can target potential customer prospects and increase conversion potential through effective digital marketing strategies.
4. Increase ROI
ROI can increase with the help of artificial intelligence as this technology continuously collects, analyzes, and interprets data so that it can be used for business advantage. Artificial intelligence helps estimate sales and ROI so businesses can develop the right digital marketing strategy. In addition, artificial intelligence also helps businesses save on marketing budgets by saving marketing time and costs, and making customers more efficient and personalized.
5. Easier decision making
The reason for using artificial intelligence to develop digital marketing is the latter is to help make decisions easier. By eliminating human error and analyzing large amounts of data quickly and continuously, artificial intelligence provides businesses with information and structured solutions to problems as they arise.
For example, when a business is considering launching a new product into a new market, devising the right digital marketing strategy can be a challenge. Artificial intelligence can simplify the process of making decisions by collecting lots of different data and conducting interdisciplinary studies.
The data generated by artificial intelligence can be used by businesses to make the right decisions from the product development stage to digital marketing approaches for product promotion. Artificial intelligence also optimizes various types of predictions and risk management, for example predicting and optimizing prices with the help of AI tools.
That's information about some of the reasons for using artificial intelligence to develop digital marketing. If you need help in developing digital marketing, you can use Digital Marketing services from VADS Indonesia.
This service helps you create and publish marketing campaigns through various digital channels. Your business will also be helped in increasing various aspects, such as awareness, sales, and customer loyalty. Click here if you need more information about Digital Marketing services from VADS Indonesia and various other interesting services!
---