Newsroom
VADS
Newsroom
5 Trends of Contact Center in 2020
5 Trends of Contact Center in 2020
16 April 2020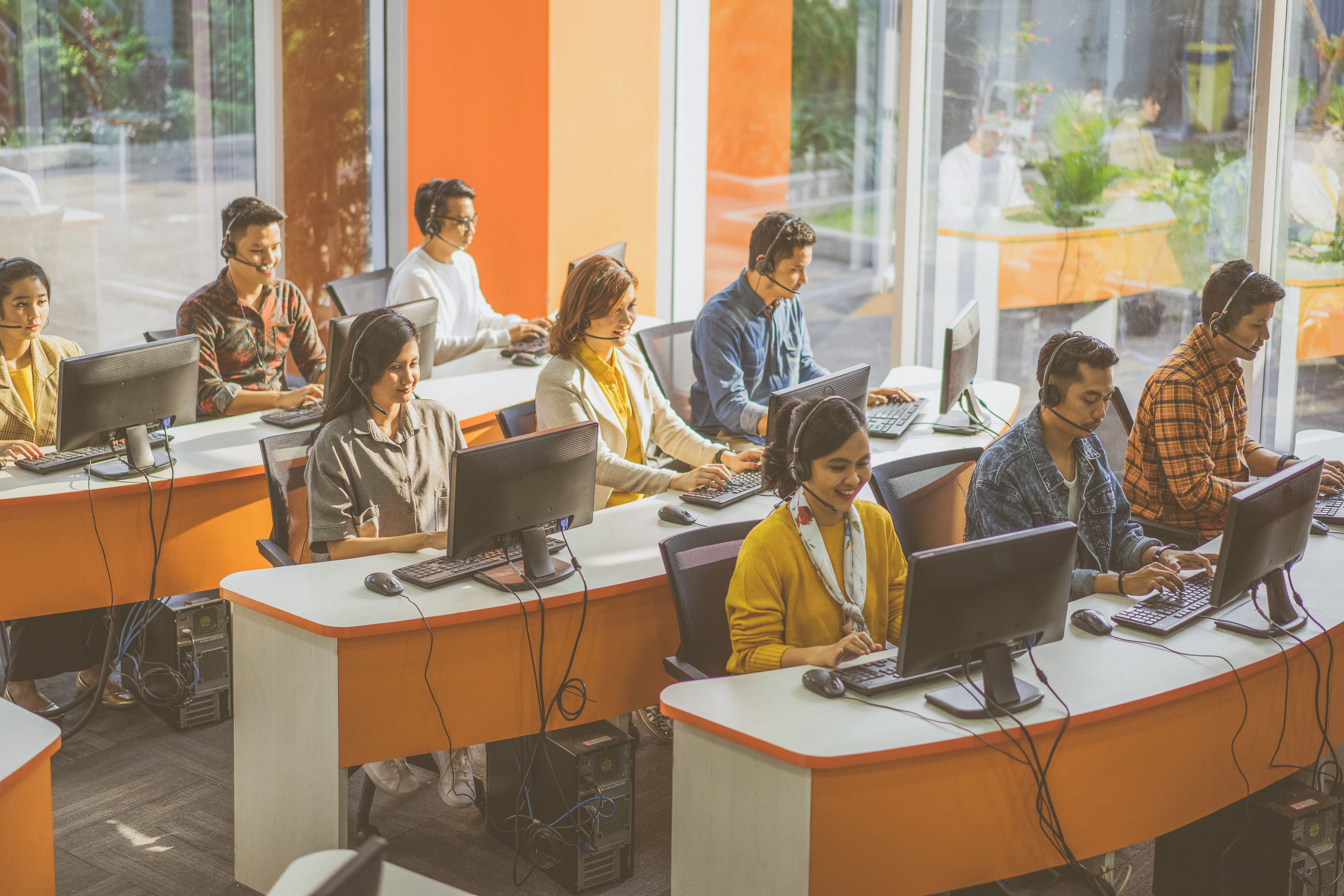 Contact Center Operations at VADS Indonesia
Digital transformation and Artificial Intelligence have succeeded in increasing customer expectations. This makes customers more demanding in terms of getting a faster response to a company. In a Forrester report said, 23% CMO in B2B companies saw increasing customer experience as the top three goals. In this case it appears that customer experience is an important goal that must be achieved by the company. Contact center trends provide insight into how digital transformation and the use of AI will help company contact centers to provide an optimal customer service experience.
How can consumers see your company? In the end, consumers will look at their experiences as consumers. A consistent and innovative customer experience has an impact on your customers, therefore companies must be able to provide a good customer service experience to become a company priority.
Some businesses see investment in contact centers as additional costs that must be incurred, but with changing times, contact centers can be transformed into income for companies. In the future there will be many challenges faced by the contact center to make changes. Some challenges faced such as uncertainty about the customer journey, communication problems that cause customers need time to resolve complaints, and high customer service costs.
With these challenges, here are the contact center trends that will have an impact and enhance your customer experience:
Using the Omni Channel
Communication using the omni channel to the customer will provide a consistent experience to the customer because by using the omni channel, the customer journey can be seen from all customers on all channels such as desktop, cellphone, telephone, social media or directly. Customers do not want to repeat their problems to many agents with different media. Customers want agents to know their history and solve problems in the shortest time possible. Research conducted by Invespcro shows that businesses using the omni channel can retain their customers.
Integrate Artificial Intelligence into conversations with your customers
Analysis of customer trips activated using Artificial Intelligence can help businesses predict future customer behavior with good and precise accuracy. By using this analysis, you can improve the customer experience better.
Increase the First Call Resolution number
First Call Resolution is a call metric that determines customer satisfaction. Sometimes, customers face complex problems that require a lot of interaction to get a fast and appropriate solution. Collaborative browsing (co-browsing) can be one of the best solutions for this, by exploring together, agents can answer customer questions in first call resolution so as to increase customer satisfaction.
Complete your Contact Center with Self Service
Troubleshooting through self-service or DIY methods can be highly emphasized on your website. This is an efficient way to handle most problems at the beginning. You can automate your customer support independently through video tutorials, FAQ pages, virtual agents, and infographics. Many customers prefer to look for these features before contacting a support agent. Providing faster solutions to your customers will help your contact center reduce call volume so that it can reduce customer service costs and your agent will be focused on solving more complex problems to provide a comprehensive solution.
Real time insight using contact center analytics
Data analysis can enable businesses to make important decisions to accelerate growth in the right direction. To understand the root cause of a problem, it is very important to analyze the performance of the agent. This way, you can find out what your customers like and how you can provide a better level of service. Analytic power can be used for better decision making in core areas such as: Improving customer conversations, Improving key business metrics, Impact on customer experience, Measuring customer satisfaction levels, Learning customer expectations, Call centers use sophisticated analytic programs to create dashboards with statistics that are affect their business. Display statistics dashboards on the user interface help agents and contact center managers to get real time insight about customer experience.
The contact center's trend is to involve and support customers with direct involvement using Artificial Intelligence technology. Agent and contact center management will be armed with good and data-driven tools to automate tasks, improve overall agency and customer satisfaction.
Make your contact center connected to your business system, because the contact center is one of the key elements to providing a satisfying customer experience, one of which is by integrating your business system so that your agent can understand customers in an integrated manner. All that you can get together with VADS Indonesia. VADS Indonesia is one of the world class BPO call center providers in Indonesia. VADS Indonesia has more than 10 years experience in the call center industry and currently serves more than 50 clients, most of whom are market leaders from various industries. Contact marketing@vads.co.id for consultations regarding the needs of call centers in your company.
---