Digital Solutions
Home
Solution
Digital Solutions
Publish and monitor all marketing activities digitally.
To publish and monitor all marketing activities digitally by using electronic device or the internet. Digital marketing services helps content maintenance which customizable for all businesses. Paid and non-paid digital campaign through various digital channel such as social media, email, website, instant messenger, influencer and advertising to increase awareness, engagement, sales, and loyalty of the brand, product, or services based on business, industries, and targeted customer.
Social Media Analytics
Social Media Analytic is an analytical method to see customer responses and opinions to company products or services.
This solution is used to see customer responses or opinions and also measure the company's ongoing campaigns by pulling data from all channels, both from print and social media such as Instagram, Twitter, Facebook, and so on according to company needs with the aim of providing comprehensive reports on brand sentiment, competitor analysis, customer insight, and so on.
The main steps include:
Analyzes sentiment at the level of an individual user.
Qualitative and quantitative analysis of a brand.
Measure the emotional level of the customer
Mapping all potential supporters, fanatical groups, neutrals and potential haters.
Measure customer sentiment on related topics (from all social media channels).
Unlimited data selection.
Set negative and positive keywords in multiple languages.
Qualitative and quantitative views in report writing.
Measure customer sentiment from a marketing campaign.
Measure the level of customer responsiveness of a promotion in a certain period.
Social Media Care Management
Providing consumer support service through social media channels to build and maintain good relation with customers.
Social Media Care Management includes increasing revenues, reducing customer service costs, getting feedback on products and services, and improving public opinion of a particular product or business division.
We provide a complete package to manage your Social Media needs:
Develop creative ideas and campaigns through social media channels.
Create a good engagement with the partner's customers with a modern and passionate approach in line with client brand identity.
Managing your Social Media customer service with a high-performance standard.
Digital Marketing
Create and publish marketing campaigns through various digital channels.
This solution helps your company increase awareness, sales, customer loyalty through digital channels such as social media, search engine marketing, search engine optimization (SEO), email marketing, and so on with paid and unpaid campaigns to customers that can be targeted according to your profile. your company's customers.
Benefits
Improved brand positioning/ reputation
Improved conversion rates
Cost effective than traditional marketing
Higher revenues
Increase people trust
Trackable, measurable, and real time result
Improve outreach
Targeted audience
Flexible & easy to adjust
Smart Chat Assistant
Smart Chat Assistant is an artificial intelligence (AI) program that simulates interactive human conversations.
Smart chat assistant solution can be used in various channels such as the Website, Mobile App, WhatsApp, or other messengers that is owned by your company and can be escalated to the agent on duty for more complex questions.
Benefits
Reducing operational workload
Increase customer engagement and customer experience
Save on operating costs
Provide insight about customer
WhatsApp for Business
WhatsApp Business makes it easy to interact with customers via the WhatsApp channel.
More than 2 billion people or the world's population use WhatsApp for their daily activities. Messenger is used in 180 countries with 60 languages and is the most used messenger worldwide.
This solution makes it easy for companies to interact with customers through the WhatsApp channel which has been automated to send and answer messages from customers with the company's official number and name that appears on the customer's WhatsApp. In addition, this solution can also be used for marketing campaigns for company products or services through the WhatsApp channel.
Benefits
Provide quick support
Get instant feedback
Resolve issues one-on-one with private conversations
Deliver important, timely messages during your customer's path to purchase
Continue the conversation with customers who respond to the notifications
The display on the customer's WhatsApp is in the form of the official company name
VADS Collaboration Tools
Need an office application – without having to invest in technology and facilities?
Microsoft 365 helps your company with various features that can make it easier for you and your company to stay productive. Microsoft 365 can be accessed anywhere because it uses cloud-based licenses so that it can help you and your business activities run smoothly. Microsoft 365 has features that keep your company activities running and productive such as:
Office Online (Word, Excel, Powerpoint, Outlook)
OneDrive for Business, provides business document storage features in the cloud with higher security controls because it is encrypted.
SharePoint, a platform that can be used as a safe place to store, organize, share, and access information from any device in a team, either internal or external to the organization, often known as Document Management.
Teams, a hub platform that allows for Chat, Meeting, Call both audio and video and collaboration find, share, and edit files easily in real-time.
Planner, a function for planning tasks collaboratively in a team online and integrated with calendar, email, and SharePoint accessed via shared devices.
Forms is an application that allows you to easily create surveys, quizzes, and polls. In business organizations, it can be used to gather customer feedback, measure employee satisfaction, improve your product or business, or organize company events.
Streams, is a video service where people in your organization can upload, view, and share videos safely. You can share class recordings, meetings, presentations, training sessions, or other videos that help your team collaboration.
Power Automate, allows us to create and run certain processes automatically with certain conditions involving documents in SharePoint and email.
Benefits
Always get the newest version
Login up to 5 devices
Storage access up to 1TB
Save the budget
Increase productivity
On-site support and certified on-boarding users
Ready to help you on 24x7
Security and Encryption
Customer Relationship Management (CRM)
Complete information facilities about customers to maximize customer relationships with the company.
CRM has an important role in customer experience, in this case CRM as a means of complete information about customers to maximize customer relationships with the company through sales by upselling and cross-selling, so as to increase profits by identifying, attracting and retaining customers.
Benefits
Help to see 360 degree of customer view perspective
Analysis to measure performance and gain new target and business insight
Tracking and schedule are centralized in one database
Help to stay abreast and stay close each other, increase productivity.
IT Managed Services
Quality and responsive IT technical support services.
PT VADS Indonesia technical support provides quality IT manage services for level 1 and level 2. Professional and responsive IT personnel who are always ready to serve 24/7 can increase your customer satisfaction. This service can be used for various types of products and services according to the needs of your company.
Benefits
Cost effective
Retain your customer
Focus on your core business
Improve your service response
Increase productivity
On-site support and certified on-boarding users
Ready to help you on 24x7
VADS Cloud
We are a provider of end-to-end cloud infrastructure and services to enterprises. With industry platforms offering tailor-made solutions for key verticals, VADS Cloud is underpinned by cloud connectivity and cybersecurity, and partnerships with the best global technology providers. This is bolstered with a cloud management platform to manage multi-cloud deployments, and a comprehensive set of advisory and consulting services to enable organizations to migrate to the cloud with confidence, visibility, and predictability.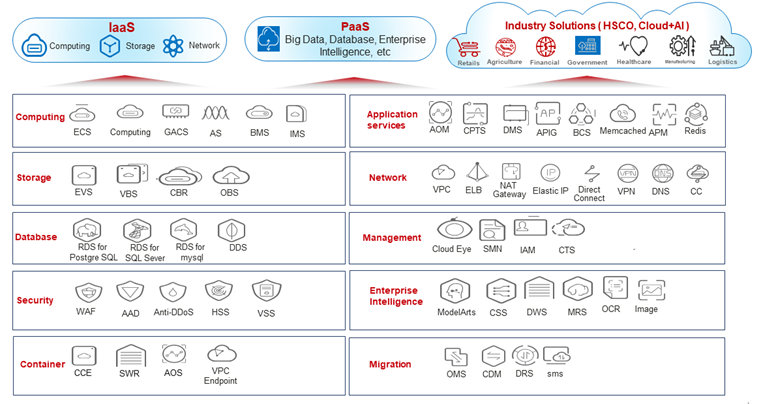 Benefits
Leading full-stack with hyperscaler capabilities, all-scenario AI
Best hybrid cloud solution with abilities and functionality at par of AWS, Azure & Google Cloud.
Cloud Infra hosted in highly secured TM ONE Data Centre within Malaysia
No charges on Data Egress eliminate possibility of cost bursting
Enterprise Grade ultra low latency network and connectivity
Advanced Cybersecurity with expertise support
Secure data protection
Industrial focus solution and the ecosystem
Localize AI capabilities to support business innovations
AI + IOT + 5G + Edge driving fully digital towards new business
Smart Outreach
A smart and automated essential solution machine to boost the business empowered with NLP, AI, STT, and TTS technology. Designed to optimize the productivity in handling customer interaction, with 5 days basic set-up and operation.
1. Sales & Marketing :
Lead/data verification
Meeting appointment
Hot lead transfer (hybrid)
2. Reminder : 
Billing due date
Billing payment
E-commerce payment
3. Customer Service : 
FAQ
Customer survey
Case follow up (hybrid)
​
Benefits
Increase Efficiency
Modern Implementation
Improve Quality of Customer Service