Newsroom
VADS
Newsroom
The Importance of Content Marketing for Business Growth
The Importance of Content Marketing for Business Growth
13 May 2022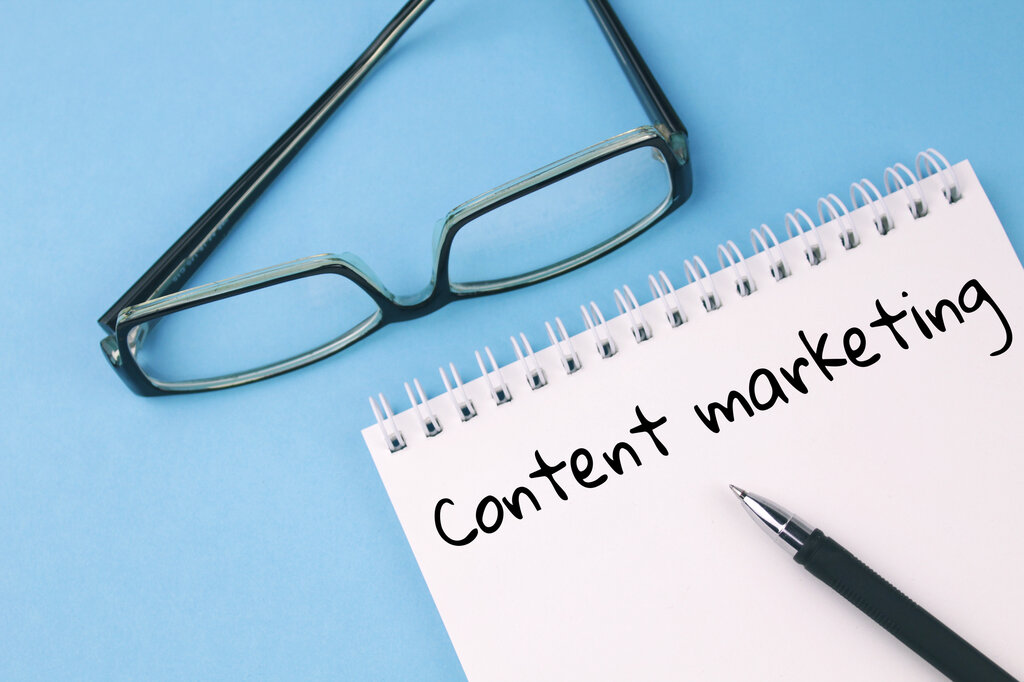 For business owners, creating content marketing is one of the most effective ways to do marketing. The reason is, that content marketing is a strategy in the form of distributing content that is relevant to the business. By sharing this content, your audience will be interested in knowing more about your product or business.
Of course, forming a strong marketing strategy will help your business to grow and develop. The following explains the importance of content marketing and its forms. You can customize the form of content marketing needed for your business. That way, your marketing can be right on target.
The importance of content marketing for business
Content marketing is very important for the growth of your business. This is necessary to attract the attention of the audience so that they can know your product or brand. There are several important points why your business should do content marketing, one of which is to increase awareness.
With the presence of the content that you share, many people will understand the brand and products you offer to the public. The content can also be used by potential consumers to conduct research. Usually, if potential customers are already interested in the brand or product of your business, they will dig deeper into matters related to the product they are interested in.
If this is the case, they will do some consideration until they finally arrive at the purchase stage. If many people reach the buying stage, then your marketing strategy has succeeded in increasing awareness and also people's purchasing power. That's the importance of content marketing to increase profits for your business.
7 forms of content marketing
Before creating content for content marketing, you need to understand some of the forms of content that you can use. By knowing the variety of content marketing, you can create the right content.
1. Infographics
Many people need information, but unfortunately, the knowledge is presented in long written form. As a result, many people are not interested in reading in full. For this reason, infographics appear, which are presented with images and text that have been adjusted based on needs. The important point is that you must be able to convey information in a concise and to the point.
2. Videos
The second form of content marketing is video. Currently, videos are still considered effective content to provide education for many people. Moreover, at this time the YouTube platform is very loved by many people, both young and old. Content with video formats can be more easily enjoyed and understood by many people.
3. Podcasts
The content that has increased in recent years is podcasts. Podcasts are content in the form of sound like you listen to the radio. However, unlike radio which plays a lot of songs, podcasts only contain conversations between the account owner and invited guests, for example. From this content, people can get information and knowledge easily. They just need to listen to podcasts on topics relevant to their business.
4. Blogs
One of the traditional content that has been around for a long time is a blog. Not only on blogs but also on websites because usually on business websites, you can place a section containing articles related to your product. However, there are things you should pay attention to when creating articles or content for your business blog, namely, SEO. You can't separate SEO from content in the form of articles. This is important so that your content can appear at the top of online search engine results.
5. Social media
Next is social media. Who, anyway, doesn't have social media these days? Of course, many young people and adults have at least one social media. There are various types of platforms that you can use to maximize business marketing, from Facebook, Twitter, Instagram, TikTok, and even YouTube. The use of social media will be very influential in creating interactions with customers so that they can more easily understand your product.
6. Influencers
The next content marketing is to use influencers. Today, influencers have an important role to play in enhancing your business' marketing capabilities. They can provide services to promote your content to their followers who usually number a lot. That way, the target audience you reach will also be in accordance with what is needed. In addition, influencers can also build customer trust with your product or brand.
7. Testimonials and reviews
The last is a testimonial or review. Believe it or not, online reviews will really help your business to grow even more. The more people who give good testimonials after using your product, the more people will be interested in your business brand.
Those are the seven forms of content marketing that you can use to increase sales. The importance of content marketing will help businesses to achieve their desired goals. For those of you who are interested in creating and managing good content, use the Digital Solutions service from PT VADS Indonesia. Together with PT VADS Indonesia, let's improve your business performance!
---