Newsroom
VADS
Newsroom
PT VADS Indonesia is officially certified to ISO 37001:2016
PT VADS Indonesia is officially certified to ISO 37001:2016
23 May 2023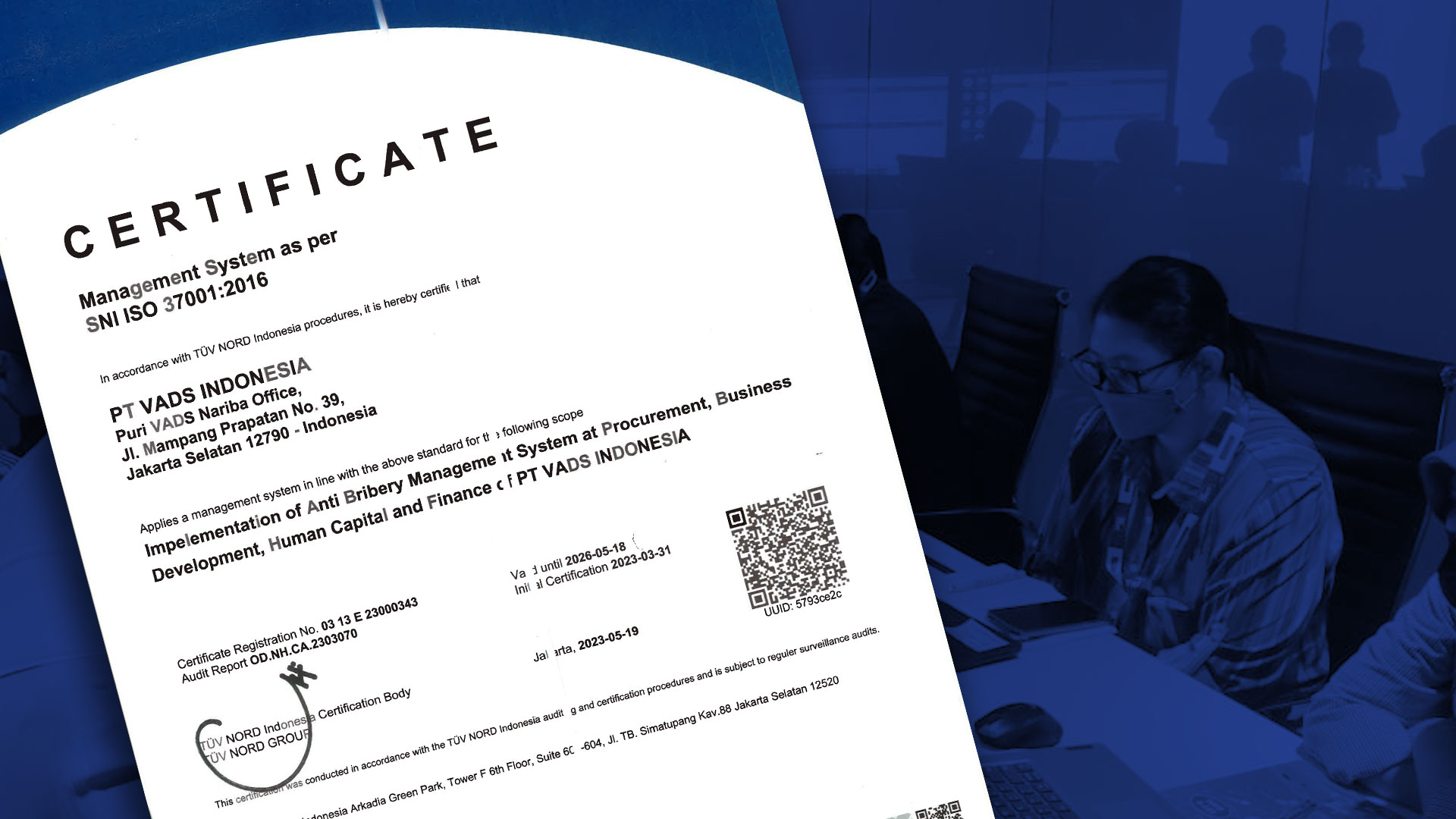 PT VADS Indonesia, a leading Business Process Outsourcing company in Indonesia, has officially certified to ISO 37001:2016 Anti-Bribery Management System certification. The Anti-Bribery Management System is a standard that has requirements and provides guidance for establishing, implementing, maintaining, reviewing, and improving an anti-bribery management system. To get ISO 37001:2016 certification, an audit must be carried out.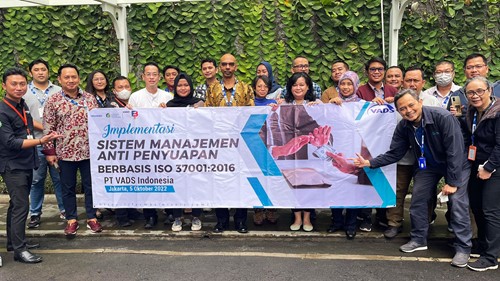 PT VADS Indonesia begin the process on October 5, 2022. To get ISO 37001:2016 certification, PT VADS Indonesia must implement three variables starting from the planning, implementation, and evaluation processes. PT VADS Indonesia successfully obtained a certificate in May 2023 after several times audits from TUV Nord Indonesia.
Saravanan Belusami, Chief Executive Officer of PT VADS Indonesia said, "For years PT VADS Indonesia has been actively committed to fighting bribery and corruption. Of course, we are very proud to be certified ISO 37001 on a global level. This is a major asset to retain the trust of our many clients and partners, to gain access to new markets, and to help us reach our targets.
"The ISO 37001:2016 Certification confirms the quality of the system to prevent bribery and corruption, and in line with the principle of "zero tolerance" expressed in PT VADS Indonesia's Code of Ethics.", he added.
With the implementation of ISO 37001:2016, PT VADS Indonesia is committed to consistently applying SMAP and 4 NO's principles, which are No Kickback, no luxury hospitality, no gift, and no bribery.
---