Newsroom
VADS
Newsroom
Increase Company Turnover by Implementing Customer Service Applications
Increase Company Turnover by Implementing Customer Service Applications
21 March 2022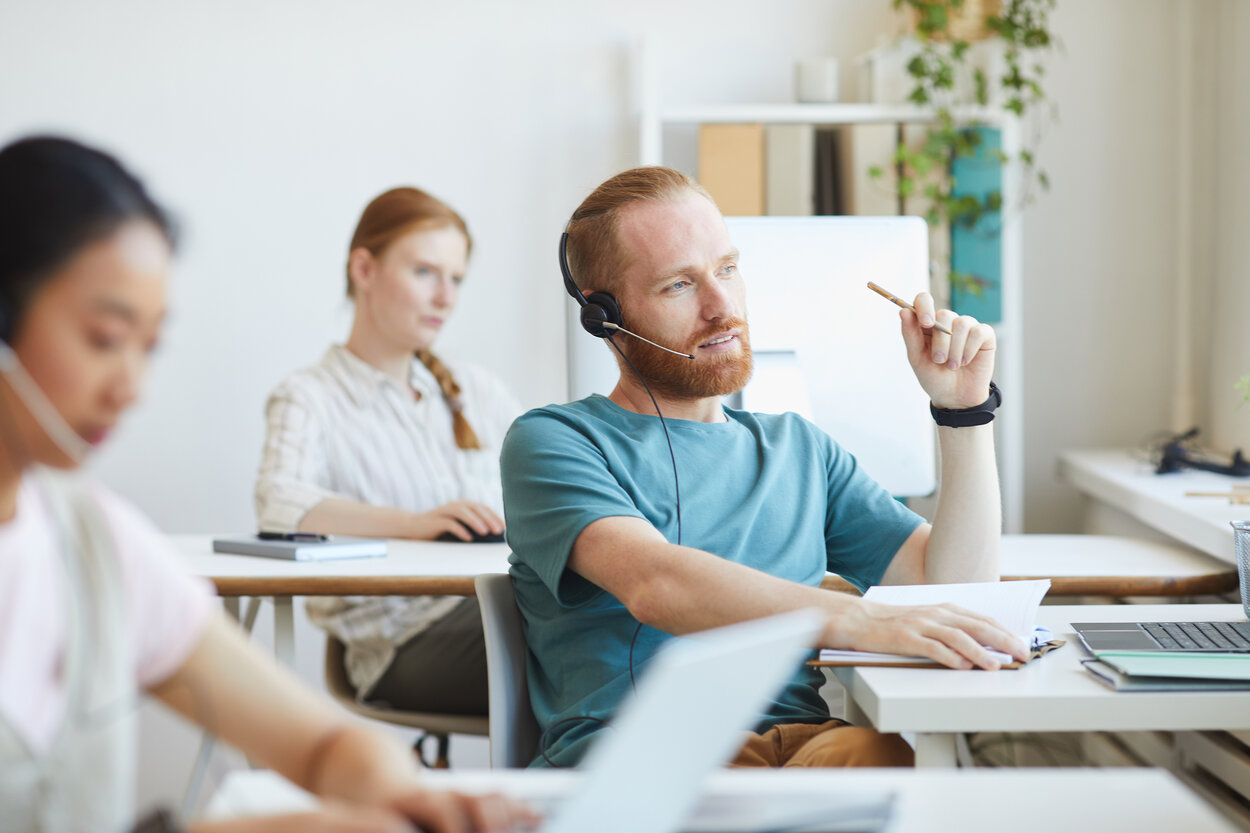 Technological developments make companies have to adapt in order to continue to compete in business, one of which is by using customer service applications. The use of this customer service application is very important because it can have a significant impact on your company's turnover.
A good relationship between the customer and the company ensures maximum customer satisfaction. Engagement with customers has a big effect on their level of loyalty. The better the customer service provided by a company, the better the level of loyalty possessed by customers, and this makes their confidence in using your company's products even greater.
What is a customer service application?
Customer service application is a technology that can be used to increase customer satisfaction and loyalty. This application makes it easier for companies to meet the needs of their customers. With the use of customer service applications, customer service can be carried out more firmly, so as to be able to provide benefits in the form of increased turnover for the company.
Benefits of using customer service applications
Customer service applications can provide enormous benefits for your company. With customer service applications, companies can establish good relationships with customers or even potential customers.
If the relationship between the company and its customers becomes stronger, the profit or turnover of the company can increase significantly. That is why this customer service application is very much needed. Check out the five benefits of using the following customer service application.
1. Can provide 24/7 customer service
One of the most important benefits of using a customer service application is its ability to provide 24/7 customer service. This capability is obtained because the customer service application is able to optimize. The lead follow-up process can also be carried out optimally so that it is able to turn leads into customers. With this 24/7 non-stop service, the customer service application will be able to meet the needs for maximum customer service.
2. Improve customer satisfaction
One of the keys to increasing sales and making the business grow is to maintain the level of customer satisfaction. The better the service provided, the greater the level of satisfaction obtained by customers. The customer service application is here to provide the best experience for customers, so that the level of satisfaction increases significantly.
3. Conversation history with customers is saved
By using the customer service application, you no longer need to worry about the history of conversations with customers because a record of the history of these records has been stored with a neat tracking system. Basically, this conversation history with customers is important and needed because it contains feedback that can make you improve the quality of the company's products.
This saved conversation history also allows you to continue chatting on the right topic when the same customer calls you back. Thus, customers feel considered important and cared for, which makes their loyalty level higher than before.
4. More efficient company performance
The use of customer service applications can help increase your business turnover. By using a customer service application, you can significantly improve performance and problem solving speed because of the support from an integrated system that is equipped with high effectiveness, so that your company's performance becomes more efficient.
With fast and precise performance, customer service applications will be able to provide more satisfaction for customers, so you don't have to worry about the efficiency and effectiveness of this customer service application.
5. High degree of continuity
Another important benefit of customer service applications is their high level of continuity. In serving customers, companies usually have problems with the use of email that uses a category system. This makes it difficult for other admins when it comes to tracking the beginning of the problems or topics that have been discussed.
Now, with a customer service application, this is not a problem because this application stores a history of conversations with customers, so this high level of continuity makes your company more at the forefront.
VADS Indonesia provides a variety of customer service applications that can be tailored to the needs of the company. By meeting the company's needs through this customer service application, efficiency in the customer service process can be realized, so that your business can grow and the company's turnover continues to increase. Contact marketing@vads.co.id for further consultation on customer service applications!
---