Newsroom
VADS
Newsroom
Call Center During a Pandemic
Call Center During a Pandemic
06 October 2020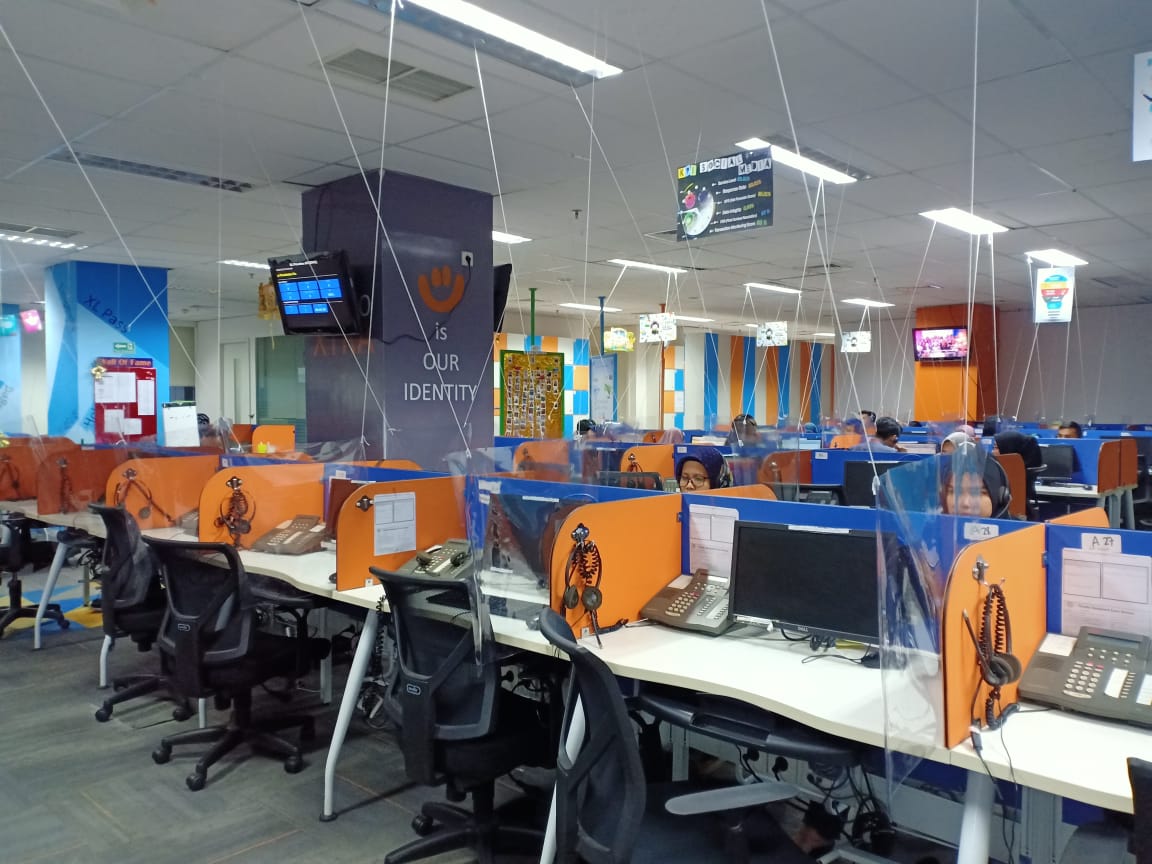 Call Center Services During a Pandemic
The Covid-19 pandemic has completely changed the way people live. The world that is currently working is a world with a new normal that we need to accept and continue our activities with various health protocols. Companies are facing various challenges in facing this pandemic, one of which is call center management.
Customers have a changing behavior during this pandemic. By means of efforts to transact directly, and supported by technological advances that make purchasing decisions turn online. The number of requests for the needs of customers makes the company must be ready to serve customers. One of them is with call center services to provide information and to help customers during this pandemic. Seeing the changes in customer behavior during this pandemic, call centers will certainly get high call traffic from customers who need information quickly and briefly.
To develop during the Covid-19 pandemic, call centers must continue to provide the right service by telephone. The solutions that the company needs must have good security and innovative technology. Call center strategies and technologies include:
Voicebot
It is one of the important call center strategies that can be used during a pandemic like today. The use of voice as service automation is one of the most effective ways to respond to more customers who call the company every day. Voicebot is equipped with Artificial Intelligence which has the ability to conduct conversations (voice). Voicebot provides a better customer experience because of its always-on status, low cost, and more productive answer to repetitive questions so that call center agents can focus more on solving complex problems and focus on increasing more complex sales.
Cloud Contact Center
Companies that use a cloud-based contact center system will find it easier to transition their staff and operations. This solution allows contact center agents to work from their respective homes by having computers and headsets as well as supporting bandwidth so that they are safe and can be managed remotely. In addition, the use of cloud contact centers is also integrated with systems owned by the company in customers, such as CRM so that they can see in real-time the activities being carried out by the contact center agent in summary or in detail.
Workforce management
Companies that have workforce management solutions can easily control the schedule of contact center agents to work at their respective homes. Workforce management can see what is needed and can quickly fix contact centers in a high traffic volume wait. This will be a new challenge, for example, being able to stop corporate contact center agents from using their cell phones, which is seen as a security issue. By using workforce management solutions, companies can manage call centers effectively and efficiently and can help and control operational activities remotely. This is beneficial for company productivity, namely in communication, cost efficiency, and providing more services to improve customer experience.
The pandemic provides an overview of all of us around the world about the importance of having a sustainable business plan. There are many lessons and ways that companies can get from this pandemic. It needs to be done to build a "new normal" to contribute to the company and customers and adapt to the current environment. It may take a little time to sort everything out but it is important to make the necessary investment so that the company's call center continues to run optimally and can provide the best service to customers. There are many other well-performing call center solutions to help companies in this time of the pandemic. After the pandemic is finally over, companies can realize sustainable business performance including the company's operational call center.
Through the VADS Indonesia contact center solution that is integrated with any device, workers continue to carry out service functions and provide good service. To find out more about various innovative call center solutions during a pandemic, kindly contact marketing@vads.co.id.
---