Newsroom
VADS
Newsroom
8 Features That Are Advantages of WhatsApp Business for Selling
8 Features That Are Advantages of WhatsApp Business for Selling
04 March 2022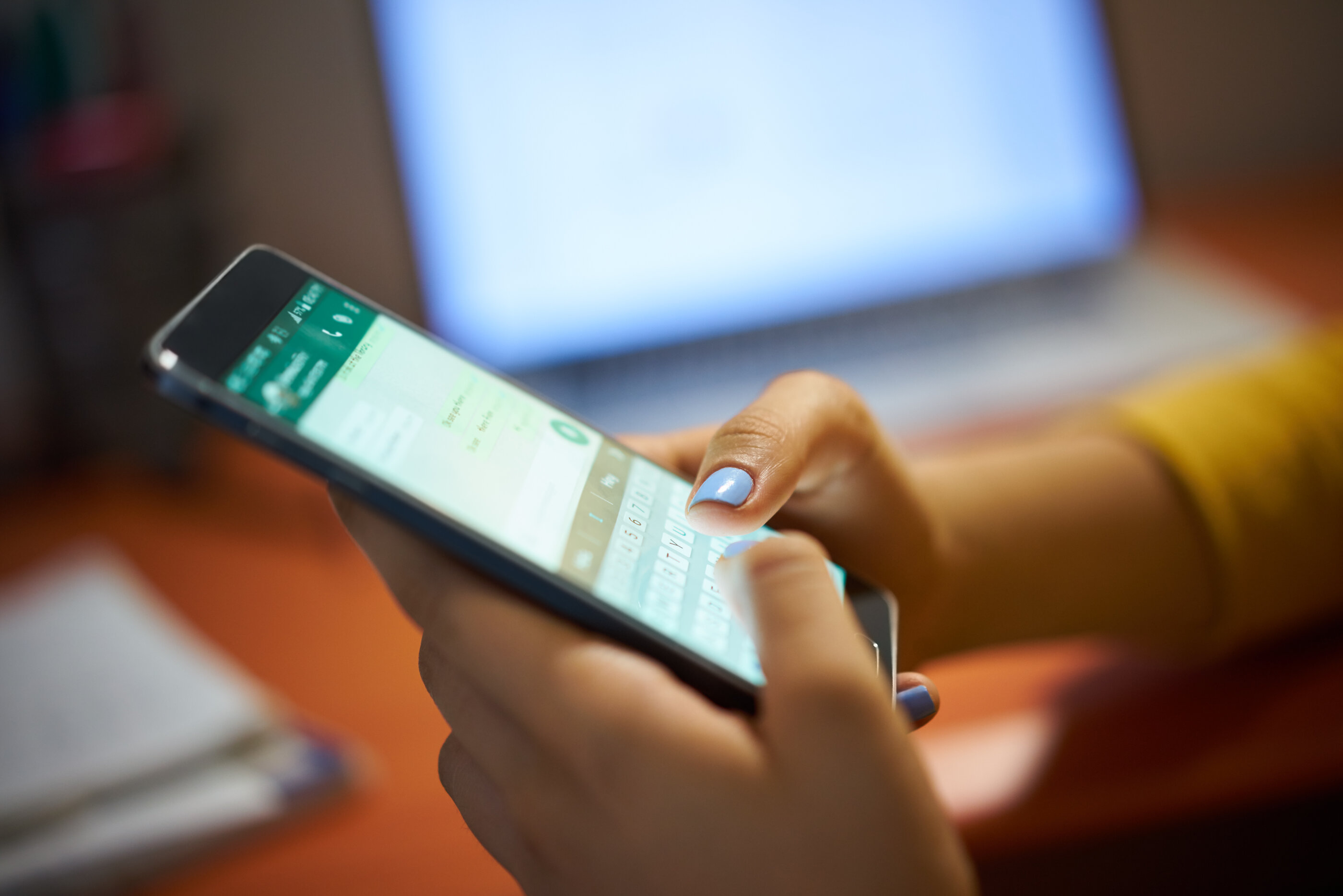 The potential of WhatsApp as a means of connecting companies and customers is enormous. The reason is, that more than 2 billion people in the world use WhatsApp as a means of communication every day in more than 180 countries with 60 languages. To meet this need, Facebook Inc., which is currently changing its name to Meta, launched WhatsApp Business. A number of advantages of WhatsApp Business make it easy for companies to manage the consumer experience to be much better.
WhatsApp Business VS WhatsApp Personal
Before discussing the advantages of WA Business, you should first know the basic differences between WhatsApp Business and WhatsApp Personal. As the name suggests, WhatsApp Business is dedicated to corporate accounts, different from WhatsApp Personal which is aimed at individuals.
WhatsApp Business is certainly equipped with various features that support sales, even offering a green tick account indicating that the account is an official and verified account. WhatsApp Business also has an analytics feature that can be used to monitor account progress.
Advantages of WhatsApp Business
The most striking difference in WhatsApp Business is the presence of the following features that will support every company need, from administration, and advertising, to company branding. Here are the advantages of WhatsApp Business that you can use to advance the company.
1. Business Profile
If in WA Personal you only find profile photos, account names, and statuses, then in WhatsApp Business, you will find a number of key information related to the business. The information includes names, profile photos, websites, business emails, product photos, business categories, addresses, and company operating hours. This complete information will help customers find your business as well as increase customer confidence in the business you run.
2. Greeting Messages
Greeting Message is an automatic feature that will appear when a customer sends the first message on your WhatsApp Business account. You can set the content of the message, it can be a greeting or basic information about your business. This feature aims to let customers know that your WA Business account is active and ready.
3. Quick Replies
For those who often answer the same questions from many customers, you will certainly be tired of typing it over and over again. The Quick Replies feature on WhatsApp Business is able to save the message as a template, so that when a customer asks the same thing, you can immediately reply quickly without retyping. This certainly gives the impression that your company is fast and responsive in handling customers.
4. Catalog
No need to be difficult to send photos and prices over and over again for customers who inquire about your product. The Catalog feature is one of the advantages of WhatsApp Business that you can use to publish the products you sell. The catalog can be filled with product photos, descriptions, and prices that can be linked with a purchase link on the intended platform. As a result, customers can directly add to cart the desired product.
5. Chat Labels
This feature is a chat marker that functions to distinguish customers from one another. For example, say you want to differentiate the categories of customers who have paid and those who have not. So, different labels can be attached to each chat according to the customer category. That way, you don't have to look through each chat to determine which customer to prioritize.
6. Away Message
The next advantage of WA Business is the Away Message feature which allows your account to send automatic replies when customers try to contact your business outside of operating hours. In addition to providing information on operating hours, Away Messages will also give the impression that customers are still being served.
7. Short Links
When you want to share your WhatsApp Business contact link to other media, then Short Link can be a solution. You can even turn it into a QR Code that can be scanned into a command for the customer's phone to send a chat to your WhatsApp Business. That way, customers will easily reach your business.
8. Integration with Facebook and Instagram
Because it is still in one company, WhatsApp Business can also be integrated with Facebook and Instagram. In other words, your customers can also make multichannel contacts.
Not only as of the advantages of WhatsApp Business in reaching every customer, the features above can also make it easier for you to establish a more intense relationship through online conversation channels. To help set up a WhatsApp Business account without any hassle, you can contact PT VADS Indonesia now!
---