Newsroom
VADS
Newsroom
Advantages of Using Automated Customer Service
Advantages of Using Automated Customer Service
05 April 2021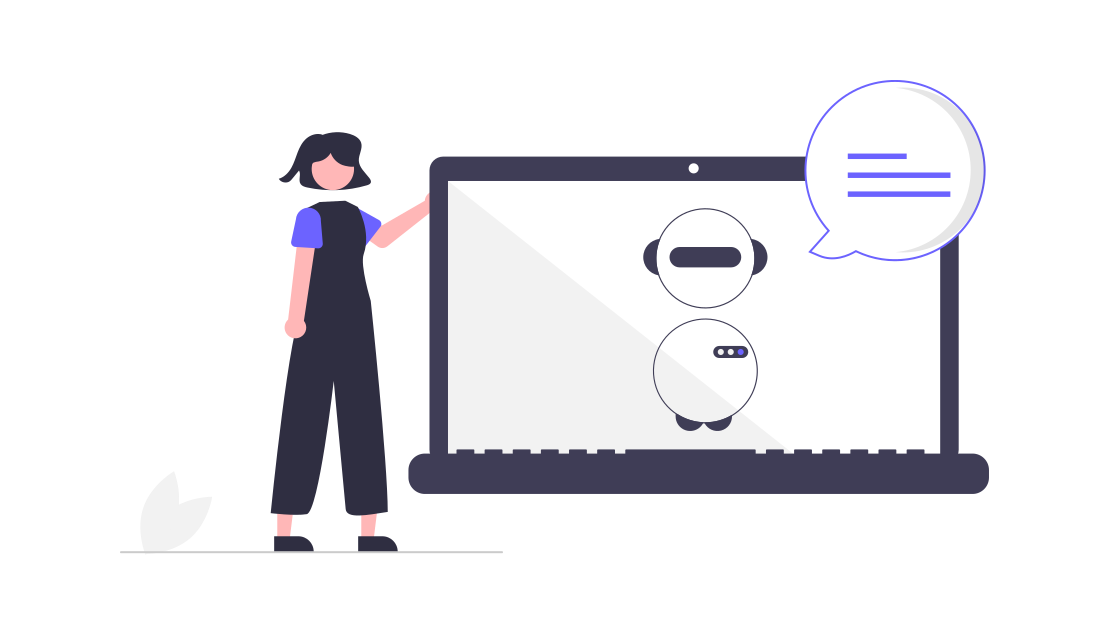 The use of automation technology has grown and become very popular with a variety of benefits. Automation can be used for various industries, one of which is customer service.
Based on research conducted by IBM in 2020, 85% of all customer interactions are handled without a human agent. The use of chatbots and artificial intelligence can help contact center agents focus more on more complex tasks so that customer service work can be more effective.
What is Automated Customer Service?
Automated Customer Service is a customer support method provided by automated systems such as chatbots, voice bots, or other artificial intelligence using tools to automate workflows or tasks. Automated customer service can provide 24/7 service and is used to assist contact center agents in receiving calls from customers and also responding to customer needs effectively and efficiently. Customer service means understanding customer needs and providing assistance to meet those customer needs.
By automating customer service, it creates opportunities to move or eliminate points of human-to-human contact when inefficient or unnecessary. Automation is not to replace the need to build relationships with customers, but automation should make it easier to build rapport with customers.
One form of automated customer service is that virtual assistants such as chatbots and voice bots are popularly used and employ predefined rules using artificial intelligence to help customers solve their problems quickly. Automated Customer Service can be used in all communication channels of choice of company customers so that the company can customize the channel according to the needs of its customers.
By using automated customer service, more complex questions can be forwarded to the contact center agent so that the contact center agent can help solve the problems experienced by customers more quickly, and accurately. In addition, companies can focus more on building relationships with corporate customers.
The need to automate the customer service process is the preference and expectation of consumers for faster information and service delivery. In the digital age, customers expect 24/7 assistance with problems and questions but also require a more specific experience as well as personalization. Examples of automated customer service technicians are the use of chatbots for customer service, automation through the CRM process, automated responses via email, social media monitoring, conversations via IVR or voice bot.
The various benefits that can be felt by using automated customer services include:
Faster response time
Budget efficiency due to lower operating costs
Improve the quality of relationships with customers
Reducing the occurrence of human error
Increase customer satisfaction and loyalty
Optimizing customer service experience according to needs
Increase the productivity of contact center agents
Artificial intelligence is now part of the workforce helping companies create customer satisfaction for fast, high-quality support. Automated customer service that combines artificial intelligence with contact center agents will provide a good customer experience so that it can increase customer satisfaction. Artificial intelligence can be used in simple repetitive scenarios such as live chat so that more complex problems will be assisted by the contact center agent.
Automated customer service is an important step in providing service to customers. VADS Indonesia has automated customer service solutions such as smart chat assistants and voice bots that can perform customer service functions more optimally and productively. Automated customer service makes customer service fast, efficient, and can be integrated with the company's systems. The combination of digital channels, automation, AI, and human involvement makes automated customer service a breakthrough to improve company services in communicating with its customers. VADS Indonesia knows and ensures that customers have a support experience by using automated customer service that can increase the productivity and efficiency of your company's customer service. Contact us, and we will demonstrate how automated customer service can enhance your customer service support efforts. Sure about the various benefits of automated customer service but confused about where to start? Contact marketing@vads.co.id for consultations to improve your company's customer service.
---