Newsroom
VADS
Newsroom
VADS Indonesia Client Gathering 2020 "Elevate Your Digitalized Customer Experience"
VADS Indonesia Client Gathering 2020 "Elevate Your Digitalized Customer Experience"
29 January 2020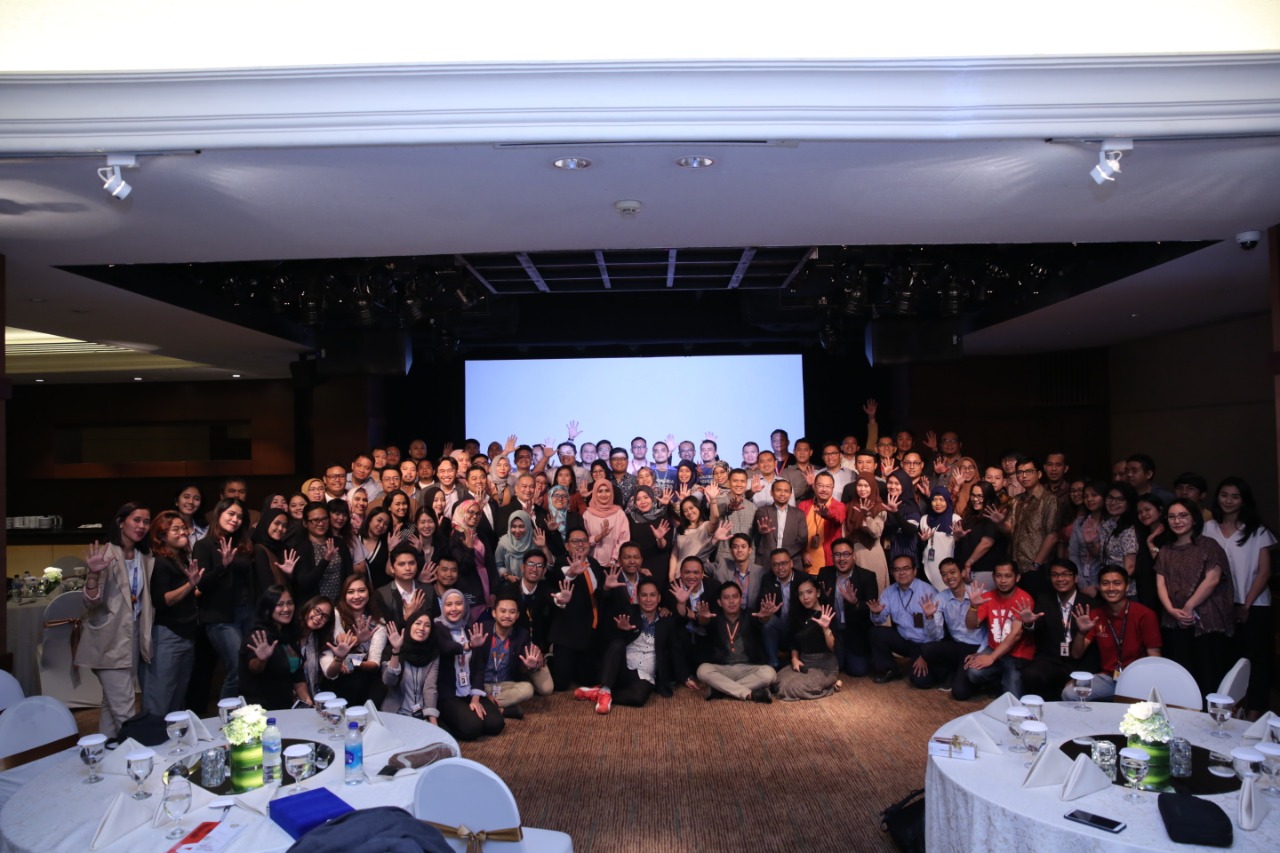 Photo session of the Client Gathering 2020 event "Elevate Your DIgitalized Customer Experience" at Djakarta Theater XXI
Jakarta, January 29, 2020 - PT. VADS Indonesia once again held a Client Gathering 2020 event with theme "Elevate Your Digitalized Customer Experience" at Djakarta Theater XXI, Sarinah, Jakarta Pusat.
This event is an annual activity of PT VADS Indonesia with the aim of giving appreciation to clients for their loyalty and trust in using the services of PT VADS Indonesia, while enhancing relationships with PT VADS Indonesia's clients. Also on occasion, PT VADS also introduced new solutions to improve customer experience through digital platforms such as Social Media Analytics and Whatsapp API for Business, as well as Blockchain Security Authentication data security solutions. These solutions are expected to simplify services for customers who need information with fast and precise responses through digital channels and ensure the security of customers' data.
Thaib Mustafa, General Manager of Enterprise Application Services & Cybersecurity TM ONE, discusses about Blockchain Security Authentication
Client Gathering 2020 presents 4 experienced and competent speakers in their fields including Thaib Mustafa (General Manager of Enterprise Application Services & Cybersecurity TM ONE) and Ahmad Redzwan Bin Mohamad Nor (Marketing Director / Malaysia Representative FNS Value Co., Ltd) that discusses Blockchain Security Authentication, Muhammad Iqbaly Noor (Director of PT Ebdesk Teknologi Indonesia) discusses Elevate Your Business with Social Media, and Desian Didik Wicaksono (Sales Manager of PT Infobip Indonesia) who discusses Better UX to Improve CX Through WhatsApp for Business.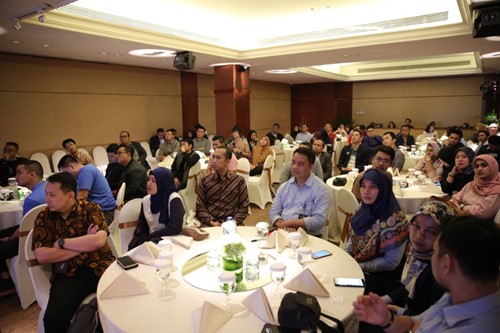 Participants in the 2020 Client Gathering event
The event was attended by more than 30 well-known companies from PT VADS Indonesia client and service companies from various industries such as BNI, BCA, Bea Cukai, BTN, DANA, Grab, Indosat Ooredoo, JD.ID, LPDP, OYO, Palyja, Samsung, Shopee, Tokopedia, Transvision, PGASCom, Klip DJP, Bukalapak, and others.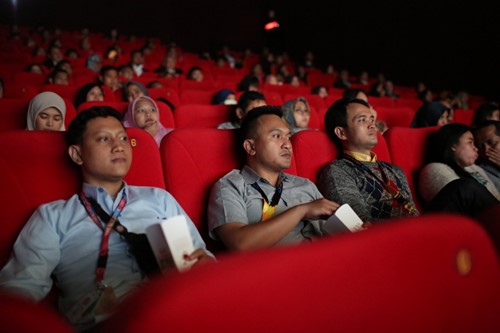 Nonton bareng session VADS Indonesia with clients at Theater 1 Djakarta Theater
This event closed with a watching session (nonton bareng) at Theater 1 Djakarta Theater with partner companies of PT VADS Indonesia. This program as a token of appreciation to clients who had entrusted PT VADS Indonesia to help manage their customer experience. With this activity it is expected to improve the existing good relations between PT VADS Indonesia and clients so that in the future cooperation will be better and more secure.
---