Newsroom
VADS
Newsroom
Bank OCBC NISP Collaborates with VADS Indonesia to Strengthen 24-Hour Contact Center Services
Bank OCBC NISP Collaborates with VADS Indonesia to Strengthen 24-Hour Contact Center Services
02 February 2021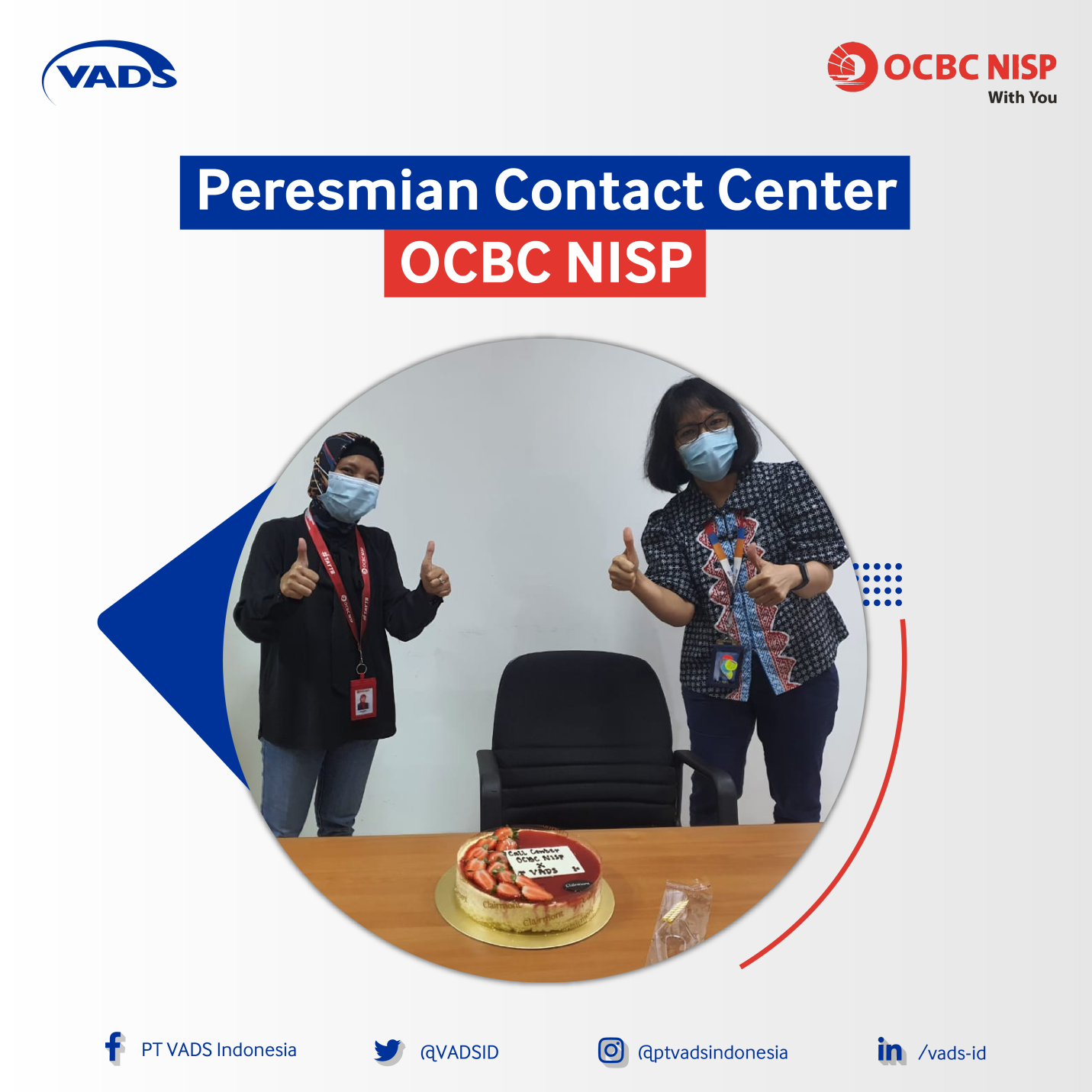 As a form of commitment to providing excellent service to customers, Bank OCBC NISP strengthens its 24-hour Contact Center by collaborating with VADS Indonesia as an experienced human resource provider partner to provide more optimal information services to Bank OCBC NISP customers.
The inauguration of this collaboration took place at the OCBC NISP office located in Gunung Sahari on February 1, 2021, while still observing strict health protocols. Also attending was Zuraida Rahmawati, the Contact Center Senior Manager of OCBC NISP who was accompanied by M. Riski Ferdian, as the Contact Center Assistant Manager of OCBC NISP. VADS Indonesia itself is represented by Maranatha RS Abraham as Group Head of Operations.
In this inauguration, Bank OCBC NISP together with VADS Indonesia also gave appreciation to Contact Center agents who have become #PahlawanPerbankan by continuing to provide excellent service to customers in the midst of a pandemic. This collaboration between Bank OCBC NISP and VADS Indonesia is expected to build a new benchmark in providing excellent customer service in the financial industry by emphasizing service that is WoW (Trustworthy, Responsive, Warm). VADS Indonesia and Bank OCBC NISP recognize that customer experience in resolving customer complaints is an important key to increasing customer satisfaction. With the strengthening of this 24-hour Contact Center service, Bank OCBC NISP & VADS Indonesia is committed to providing multiplatform customer service, starting from telephone, email, WhatsApp, or social media for 24 hours. Customers can get information about the Bank's products, registration process to reporting complaints anytime anywhere for 24 hours.
---