Newsroom
VADS
Newsroom
PT. VADS Indonesia and TM ONE Collaborate to Improve Digital Security through Blockchain Secure Authentication with FNSV Korea
PT. VADS Indonesia and TM ONE Collaborate to Improve Digital Security through Blockchain Secure Authentication with FNSV Korea
26 January 2021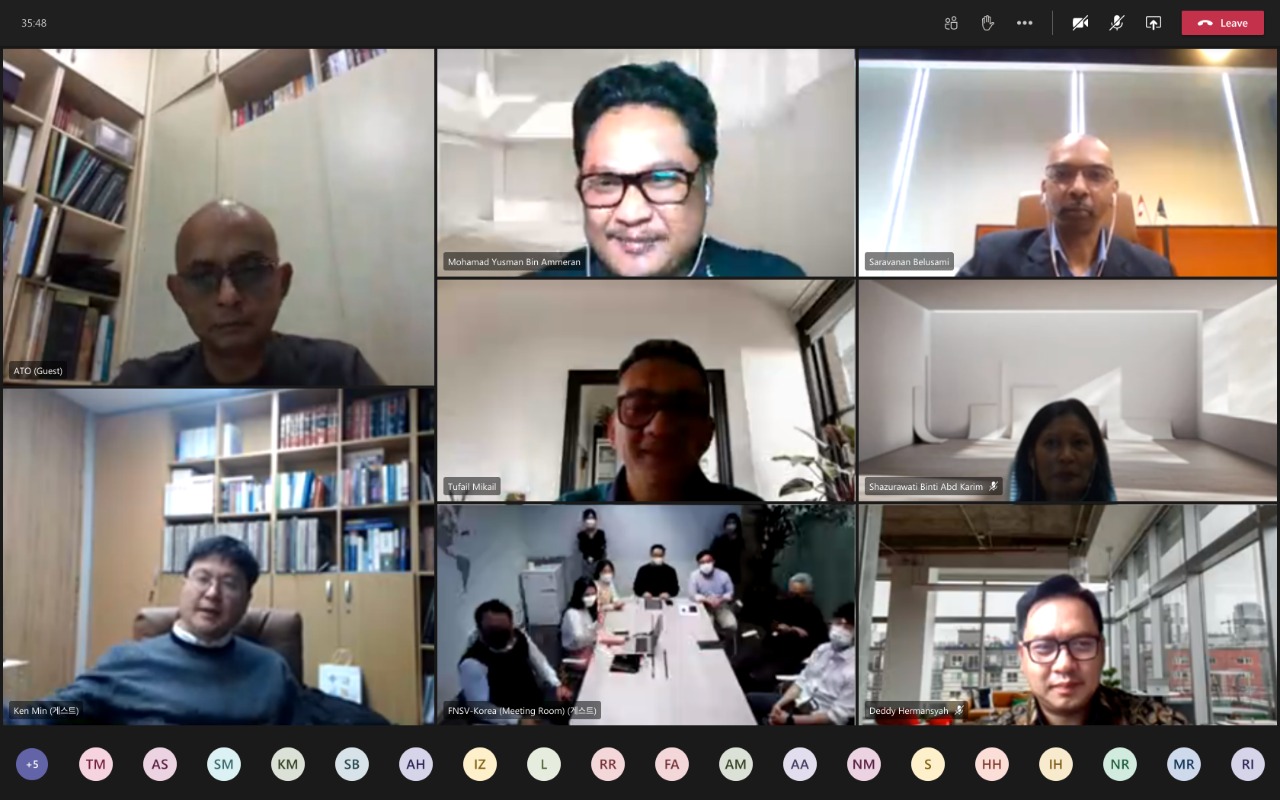 PT. VADS Indonesia and TM ONE Collaborate with FNSV Korea by using Microsoft Teams
PT. VADS Indonesia together with TM ONE signed a business agreement with FNS Value Co., Limited (FNSV), a Blockchain Secure Authentication provider company from Korea for the appointment of VADS Indonesia as the sole distributor of FNSV Blockchain Secure Authentication products and solutions (BSA) for Indonesia, Malaysia, and other strategic partners for the ASEAN region. This event takes place virtually via Microsoft Teams on Tuesday, January 26, 2021.
This cooperation agreement was signed by Ahmad Taufek Bin Omar, Executive Vice President / Chief Executive Officer, TM ONE, Mohamad Yusman Bin Ammeran, Head of Product and Innovation, TM ONE, Saravanan Belusami, Chief Executive Officer, VADS Indonesia, Deddy Hermansyah, Chief Marketing Officer, VADS Indonesia, Jeon Seung Ju, Chief Executive Officer, FNSV, and Kim, Senior Managing Director, FNSV. This signing uses TM ONE Digital Signature (TMODS), which is an online signing platform developed by TM ONE which has been legally recognized.
The agenda that took place this afternoon discussed additional agreements between TM ONE and FNSV as well as business agreements between TM ONE, PT VADS Indonesia, and also FNSV. FNSV offers the first patented solution in the world, namely blockchain technology that does not require a password in authentication, is easy to use, and has a high level of security that can secure company business.
Blockchain Secure Authentication (BSA) is a database that is shared across computer networks. Using Blockchain Secure Authentication technology can protect data against manipulation. Blockchain Secure Authentication provides the world's first passwordless authentication solution based on blockchain verification technology that verifies users and their phones. This solution provides a strong and trusted authentication service for websites, mobile logins, and secure access to be performed online. The various advantages of using Blockchain Secure Authentication technology are Secure authentication with hacking prevention, only using One Time Security Key (OTSK) based on some information from the device we use and then logging in without a password, reducing costs by managing a security program, convenience, and fast easy login, and optimal reliability for cost savings
Through this collaboration, PT VADS Indonesia, TM ONE, and also FNSV will work together in developing technology and business through BSA solutions for the Indonesian, Malaysian and ASEAN markets in the fields of web, cellular, Internet of Things (IoT), and 5G. It is hoped that this cooperation can also help other sectors, especially in cyber threats, which increasingly require companies to improve security in the cyber world.
---