Newsroom
VADS
Newsroom
4 Things to Look For Before Using Inbound Contact Center Services
4 Things to Look For Before Using Inbound Contact Center Services
13 April 2023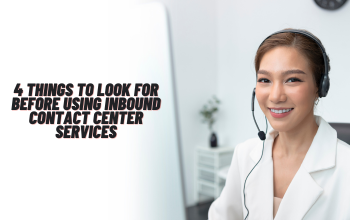 The implementation of inbound contact center services has begun to be massively carried out by companies from various sectors, especially companies engaged in consumer services. This is done to increase consumer satisfaction while interacting with your company. With a good contact center service, consumers will get an unforgettable experience that will attract them to become regular customers.
The good news is that now the application of inbound contact centers can be automated and relies on artificial intelligence. This is considered an efficient solution because companies can reduce manual labor. However, of course, there are still a number of things that must be considered before using this service. 
Definition of inbound contact center
The inbound contact center is a service provided by the company for customers, usually in the form of an interactive telephone number. With this number, they can ask for information regarding products and services from the company to provide criticism, suggestions, and complaints. That way, the company will get feedback to develop better products and services.
This service can indeed be done manually, but technological developments have made inbound contact centers automated by relying on artificial intelligence or AI (artificial intelligence). With this artificial intelligence, all customer wishes can be fulfilled quickly, from general to specific questions.
Understand how the inbound contact center works
The way inbound contact centers work is the same as call center services in general. When a call from a customer is received, the call will be routed to the appropriate agent or team of agents. The center staff will then handle the call according to the customer's requirements.
In some cases, incoming calls may be automatically routed to the next agent based on the time and type of call. In other cases, customers may be asked to temporarily on hold until an agent becomes available.
Main components of inbound contact center
So, in order for inbound contact center automation to run optimally, there are various main components that are important to fulfill. Starting from interactive voice response to call reporting, here is a full review.
1. Interactive Voice Response
This system, which is often abbreviated as IVR, allows customers to interact with computer systems using voice commands. IVR systems are often used to divert calls to the service department that customers need.
2. Call Monitoring
The next major component of inbound contact center automation is call monitoring, which allows managers to listen to customer calls in real time. This feature is often used for quality control purposes. Customer service managers can use call monitoring to listen for areas where agents need improvement. To ensure good customer service, call monitoring is often used as a way to train agents on how to handle customer inquiries.
3. Call Distribution
Call distribution is a component that regulates call distribution. With this component, the contact center team can arrange calls to be prioritized to be picked up first. Thus, customers who have needs in a short time can be fulfilled immediately.
4. Call Recording
Call recording is a component used to record customer interactions. Just like call monitoring, call recording is also useful for quality control and coaching purposes. In addition, some businesses use call recording to protect themselves from legal liability. From the results of the call recording, records of customer interactions can also be taken to train the latest contact center staff.
5. Call Reporting
The next inbound contact center component is call reporting. This component gives managers the freedom to get information about the performance of call center agents. This information can include the number of calls answered by agents, the amount of time they spent on each call, and the number of customer complaints they received. In addition, historical reporting can be used to track spot trends and patterns.
6. Setting the waiting time delay
Setting the waiting time interval is a service that can provide an interesting waiting experience for customers, so they will feel valued too. Call-in software can provide information about wait times or queue positions, offer advanced queue callback options, or provide special announcements.
What should be considered before using an inbound contact center?
Apart from the components above, there are a number of other things that companies that will implement inbound contact center automation must pay attention to, including;
1. Performance of contact center agents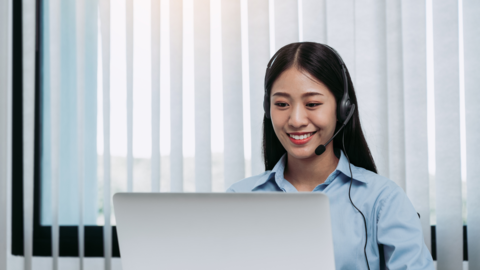 Companies must always monitor the performance of contact center agents. Watch how they are welcoming customers, their ability to meet customer requests, to their response when facing customer complaints. Thus, customers will get a good experience and their requests are fulfilled.
2. Accuracy of caller information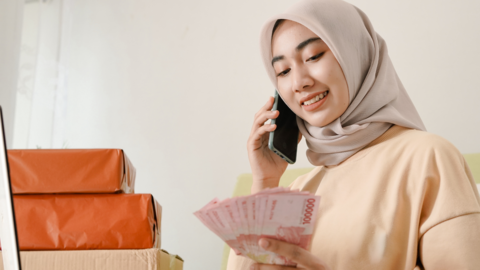 The information provided by the caller must include, but not be limited to, the basic details. The entire history of their interactions with the company such as support tickets, emails, to orders must be included as well. Your inbound call center software should provide all caller data in one interface as soon as a conversation starts, so as to provide real-time support.
3. Understanding of the technology used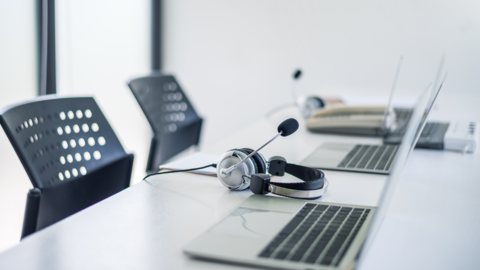 Although contact center agents respond to one caller at a time, collaboration with other agents in the contact center is also critical to their operations. Functions such as call conferencing, call transfer, agent-to-agent calling, and voicemail assignment are important in providing optimal customer service. Therefore, make sure your current software enables effective teamwork in the company.
4. Reputation of the provider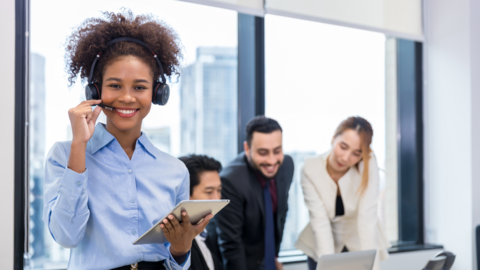 Also, make sure that your company uses an inbound contact center automation service that has a good reputation and is trusted. Ideally, contact center equipment is equipped with the latest software and large-capacity storage to store customer conversation records.
The implementation of inbound contact center automation services requires many considerations, including supporting and quality components. PT VADS Indonesia (VADS) can provide inbound contact center services whose types can be adjusted to business needs, even automation is available too.
That way, all consumer needs can be met quickly and they will get an unforgettable experience. Immediately contact VADS to start consulting about inbound contact center automation services by clicking here!
---