Newsroom
VADS
Newsroom
Check This, Contact Center Trends 2021!
Check This, Contact Center Trends 2021!
14 January 2021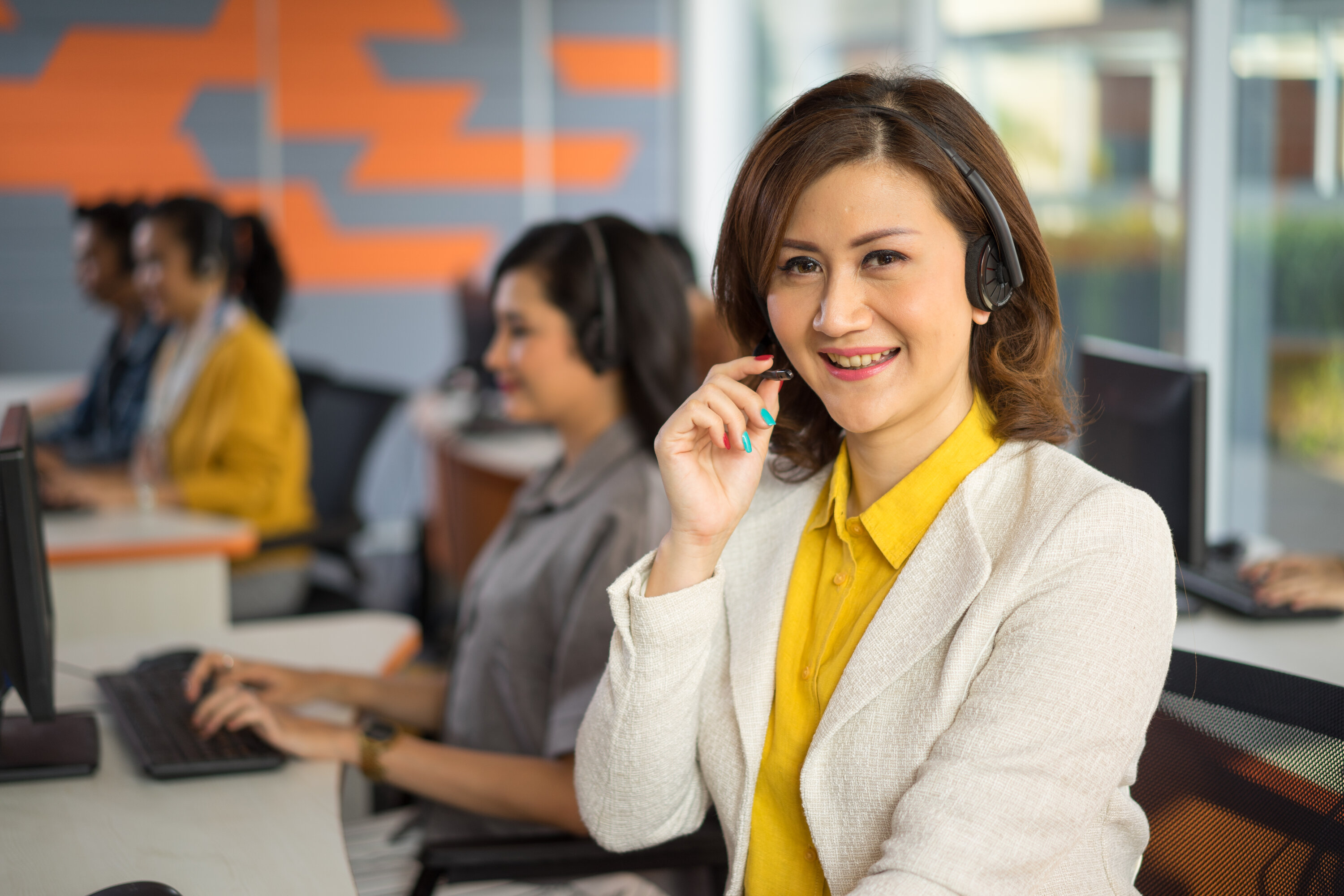 In the last few months, customer service has been getting ready to receive a large number of callers. Many company customers need information, direction, convenience, convey obstacles, and also submit complaints about dissatisfaction with a product or service. Companies should renew their focus on improving their customer experience as well as making more efficient and cost-effective measures. The traditional use of contact centers will not be sufficient to enhance the company experience. Various ways are used are by outsourcing, intelligent automation using artificial intelligence, and also using cloud technology.
The following are contact center trends that your company can implement as the main strategy in 2021 to improve contact center operations in the future:
1. Using Outsourcing
Digital transformation is very fast being applied, especially in a pandemic like now. The way the company communicated with agents and customers was shaken. For companies that use outsourcing services, the company is flexible enough in adjusting the number of agents for additional customer service and other operational challenges.
2. Using the BCP (Business Continuity Plan) Solution
The occurrence of disasters either due to humans or nature makes the company need a lot of support and manpower, especially in serving customers. The use of remote options and flexible employee models helps contact centers stay ready for any conditions, including emergencies during difficult times.
3. Prioritize Digital Use
Digital transformation such as automation, artificial intelligence, cloud-based systems is a necessity for contact centers. Companies must realize the important benefits of prioritizing using digital media to implement fast solutions in serving customers, especially in times of crisis such as this pandemic which makes transactions and communications through the medium and not face to face directly. Currently, AI has developed rapidly and will continue to develop. The contact center must be able to take advantage of these functions, for example, such as analyzing customer sentiment and also providing relevant and real-time suggestions. This can save contact center costs but can increase employee productivity which will have an impact on customer satisfaction through a combination of agent performance and technology.
4. Improve Customer Experience services independently
Companies must be able to support urgent needs needed by their customers such as providing Smart IVR services, providing Online FAQs, and automated chatbots to provide knowledge and information to customers as general questions. So that contact center agents can pay more attention to more complex questions or problems. So customers can quickly get information without having to get them to call or call through a voice line. Going forward, the contact center must also provide an omnichannel with human support. So that when the customer has used the customer experience independently, the customer can easily change channels if they want to contact the contact center agent if the problem has not been answered.
5. Don't forget the security aspect
Various technological innovations enable remote work using private networks such as VPNs, cloud, and other third parties that can be used at a contact center. However, the contact center must be able to strengthen the system and better security. The use of two-factor authentication is safer than relying solely on passwords as security for your company data.
6. Design the updated training for contact center agents
Contact center agents are the most important part of a company because they help serve their customers and also communicate directly with customers. So, training for contact center agents is needed to create a good contact center. Companies must rethink what technology is used today, changes in customer behavior, and also updates the company's services and products so that contact center agents are always updated in their use of technology and information.
7. Use of a cloud contact center
With the Covid-19 pandemic and social restrictions, companies must be able to use the cloud to be able to continue their business as usual, one of which is customer service which allows agents to interact with consumers wherever they are. Cloud computing allows companies to access software on the internet as a service so that customer service staff can complete their tasks wherever they are. In addition, the use of the cloud can also connect with other business systems such as CRM, ERP, and others.
8. Use of social media
Social media platforms have become a necessary contact from both the corporate side and the customer side. Contact centers using social media provide a convenient way to communicate between companies and their customers. Contact centers through social media continue to increase and can also reach wider customers. Companies can use chatbots or take advantage of artificial intelligence to respond to questions on social media such as WhatsApp, Line, Twitter, Facebook, and Instagram. Social media is also an effective platform for communication because it can communicate both ways between customers and companies. Customers can post their reviews and experiences on social media.
Those are some of the 2021 contact center innovation ideas that your company can implement to keep your business competitive in the pandemic and new normal era like today. Following the contact center trend above is expected to meet your customers' expectations for a better experience for the next generation contact center.
Discuss your contact center needs with VADS Indonesia, Business Process Outsourcing (BPO) in the contact center, and customer experience with professional call center management services that can enhance your company's customer support. Contact marketing@vads.co.id for your company's contact center which aims to improve contact center services and optimize your company's contact center services.
Source:
Ttec.com
Voiptimecloud.com
---