Articles
Posted On 13 Feb 2020
Is your company in need of call center / contact center services? Is your company looking for an outsourcing partner for the right call center? Choosing the right call center outsourcing partner is very important because when you get the right partner, you will be confident in quality service from partners and will automatically increase the customer experience for your company.
Here are some factors that can influence your company to decide who is the right call center outsourcing partner for you.
1. Cost Effective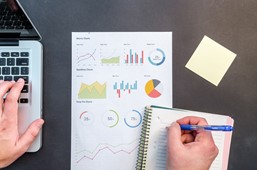 A call center outsourcing company that can provide cost effective services can help your company reduce operating costs. You must ensure that the services provided by outsourced partners are clearly justified by the costs they offer. Do not exceed or be less than what your company actually needs. Cost is the main element why there is an outsourcing business. Ask for a free trial before signing the contract where this will give you an idea of ​​how the outsourcing company call center level is.
2. Good communication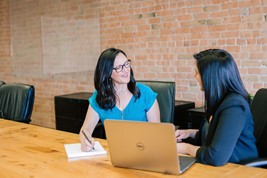 This is another important factor before choosing a call center outsourcing company for your company. How has your communication with the call center outsourcing company gone so far? Can they communicate in your language? Do you understand how they communicate? Because without good communication, your project will not succeed.
3. Check Quality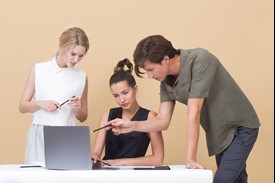 The reason behind outsourcing is getting the best out of the costs your company is spending. Re-check whether the outsourcing call center company has a quality assurance (quality assurance) for each service they provide? The call center outsourcing company will be the voice your customers hear, so they get a call center outsourcing company partner who can provide call center / contact center services.
4. Reference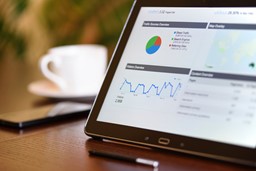 This stage is like your company's prospective partner's background check. You need to do a little market research about the call center outsourcing company that you will be using. First check who the clients who have outsourced the call center services. Are these clients happy or not with the call center outsourcing service company. Feel free to ask the call center outsourcing company or ask for some references from the clients they have. This stage can give you information about the quality and experience of the call center outsourcing company that you will use.
(Bukalapak's Experience in Collaborating with VADS Indonesia)
Your company is in need of a call center / customer service provider?
If so, your search ends here, at PT. VADS Indonesia. We are one of the world class BPO call center providers in Indonesia. PT VADS Indonesia has more than 10 years experience in the call center industry and currently serves more than 50 clients, most of whom are market leaders from various industries. We provide various call center / contact center services such as:
Inbound call center
Outbound call center
Technical support services
Omni-channel support services
Email support services
Chat support services
Chatbot support services
Social media support services
and others.

Choose PT VADS Indonesia as a partner call center service provider for your company and get a quality customer experience for your customers. Contact us for more info marketing@vads.co.id.
Articles
Posted On 06 Feb 2020
Technological developments had an impact on industrial globalization. Advances in technology enable automation in almost all fields, especially in the field of call centers which are the spearhead in serving consumers. Today's consumers expect to get answers quickly, so the way call centers work is also undergoing transformation. Before the rapid development of technology as it is today, almost many companies that only provide call center services on weekdays only. But with the development of technology, almost some companies that use call center services serve customers 24 hours. So the company can provide good service in every interaction and can consistently provide value to consumers and increase customer satisfaction so that the final goal is to create loyalty to consumers.
The use of call centers to serve customers must be one of the development of corporate strategy in the midst of increasingly fierce business competition. Many companies develop call centers by working with BPO companies (business process outsourcing) for reasons of various benefits made by working with BPO companies, one of which is the ability of business outsourcing to free company executives from their daily process management responsibilities so they can increase productivity and can focus on their core business. In addition, by using the services of BPO companies can save costs.
The following are the five largest BPO companies in the world that can be used as a reference in choosing outsourcing services in the field of call centers:
1. Genpact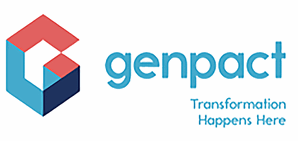 Genpact is a call center and information technology outsourcing company headquartered in New York. The company has more than 87,000 employees serving clients throughout the world. Genpact was first established as a unit of the General Electric (GE) company. But as the company grew, Genpact eventually became an independent entity serving not only GE. Genpact provides business services for consumers in the banking, consumer goods, energy and other sectors.
2. DialAmerica


DialAmerica is an outsourcing business process company headquartered in Mahwah, New Jersey which was founded in 1957. There are currently 5,000 employees making 100 million calls per year and an average of 100,000 telephone hours per week. DialAmerica offers a variety of B2B and B2C solutions for companies in the fields of health, finance, fundraising, communication, government, publishing, and many more with customer service services, one of which is call centers, services for sales and marketing such as customer acquisition, customer retention, and direct mail fulfillment, as well as healthcare services such as outbound services, data entry and technology support.
3. Go4Customer.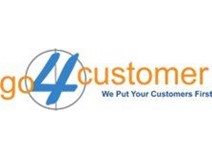 Go4Customer is a call center outsourcing company based in Noida, India with other headquarters also in Jaipur, Mumbai, Bengaluru, Chennai, Ahmedabad and Bhopal in India and also in the UK. Go4Customer has been established since 2004 by providing call center services, HR services, debt collection, market research, chatbot, digital and social media marketing, and 360 customer support. Some clients who have used their services are Timex, Bharat Petroleum, and Indian Oil.
4. Telecontact.


Telecontact is the first call center outsourcing company in Russia that started operations in 1999. At present, Telecontact already has call center headquarters in Russia, Ukraine, Belarus, Kazakhstan and Uzbekistan. The total number of agents owned is 5000. Telecontact provides a variety of inbound and outbound services with the most clients in the fields of banking, e-commerce, and telecom. In 2019, Telecontact was awarded the Best Contact Center, Best Incentive Scheme, and Best Sales Campaign Inbound or Outbound, from Contact Center World.
5. VADS Indonesia.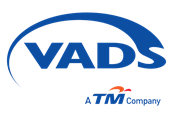 VADS Indonesia which was founded in 2008 is part of TM Company, Malaysia. As a company engaged in Business Process Outsourcing (BPO) and Information and Communication Technology (ICT), VADS provides solutions to improve customer experience. By integrating processes, technology and resources, VADS ensures that all business processes of the company can run with the best performance and achieve the goals and targets of the company. The solutions provided by VADS are Contact Center Service Solution, Customer Service Learning Center, Omni-channel Strategy, Digital Care Management, Social Media Analytics, IT Managed Service, Smart Service, and Cyber ​​Security. VADS has worked with more than 50 companies consisting of Multi Industry Services such as Telco, Financial Services, Government, E-Commerce, Pharmaceutical, FMCG, etc. VADS has its head office in Jakarta and 2 operational offices located in Yogyakarta and Semarang.
That BPO services in the field of the world's largest call center that can be used as a reference in selecting BPO companies for call centers. Companies must always be able to provide the best for customer satisfaction.
Articles
Posted On 03 Mar 2017
A professional Contact Center to engage with customer has been an important part in a business. Today, Contact Center is not merely a Call Center to receive phone calls and complaint from customer. In the midst of digital era, Contact Center industry has been growing fast. Contact Center has become a new Pendapatan Generator or Profit Center for the company.
In financial services industry, Contact Center has been a necessity. The Financial Services Authority (OJK) Regulation Number 1/POJK.07/2013 concerning Customer Protection in Financial Services Sector states that the financial services providers should carry out the mechanism of the settlement of complaints. Therefore, the financial services providers are required to have a unit or special function for the settlement of the complaint.
In the framework of customer protection, one of the principles is to treat customer fairly through the settlement of complaint. "The presence of Contact Center is a need for financial services sector to improve the services to customer as well as to improve the company's image. Moreover, trust is very essential in finance services industry," said Rela Ginting, Deputy Director of Customer Services 2, Directorate of Customer Services OJK.
Regarding this, PT VADS Indonesia as the expert in Business Process Outsourcing (BPO) industry in the country will not stop to educate the market. On May 3rd, 2017, PT VADS Indonesia held an annual seminar entitled "Contact Center Managed Service in Financial Services Industry" at Ritz-Carlton Hotel Mega Kuningan, Jakarta.
The event was attended by competent speakers. They were Rela Ginting (Deputy Director of Customer Services, OJK), Wani Sabu (Head of Halo BCA), Legowo Kusumonegoro (President Director of PT Manulife Asset Management Indonesia/MAMI), and Rully Hariwinata (Head of Mobile & OTT Wallet, Indosat Ooredoo). Halo BCA and MAMI are PT VADS Indonesia's clients. The participants coming to the seminar are reputable companies in Indonesia finance industry such as BRI, Bank Danamon, Asuransi Bumiputera, Rabobank, Mandiri Tunas Finance, Manulife, ACA, etc.
According to Aulerius Anthony, President Director of PT VADS Indonesia, his company is currently entering the 9th year in serving the clients from various industries including telecommunication, finance, e-commerce, hospitals, and government institutions. The services by VADS Berhad Malaysia subsidiary are varied including Contact Center Service Solution, Customer Service Learning Center, Human Capital Management, Social Media Service, as well as Information and Communication Technology (ICT) Service Solution. "Besides BPO, we also have ICT services," he said.
All these services are to support the partners' needs to improve their business performance. It matches with PT VADS Indonesia's tagline: If You shine, I shine too. It means that if the partners' business are developing then the performance of PT VADS Indonesia will be growing too. "We as a partner are trying our best to improve the clients' business through Contact Center. It supports Customer Experience which currently becomes a topic and trend in Contact Center sector. Also, we have implemented Omni-channel services," said Deddy Hermansyah, Chief Marketing Officer PT VADS Indonesia.
Along with the current development of digital era, there has been a shift in Contact Center industry from Multichannel into Omni-channel. Omni-channel is the most updated solution from Contact Center since this solution is in one platform (one application) to all communication channels such as video call, voice,  email, live chat, and social media (Facebook, Twitter, Instagram). Omni-channel is considered as a more effective and efficient solution to respond to customers complaint promptly.
PT VADS Indonesia is ready to support financial services companies to follow the current trend of Contact Center in line with the effort to manage and improve quality in banking services and to comply with OJK. In banking data confidentiality side, PT VADS Indonesia with services standard audited by OJK, has complied to serve the banking sector with three security levels namely physical security, data security, and network security.
In services side, PT VADS Indonesia has fulfilled certification on Customer Operation Performance Center (COPC) as an international standard in BPO services. Moreover, PT VADS Indonesia has achieved "Best for BPO Services – Indonesia" from APAC Maritime & Shipping Award 2016 for Asia Pacific.
Besides that, PT VADS Indonesia also has ICT services to improve Omni-channel technology of all non voice services to be integrated to further diagnose customers profile and to better analyze customers. Thus, all information required by the customer could be responded promptly. "For Financial Services Industry, we are ready to assist the clients, both the existing clients and the candidates to welcome Financial Technology (FinTech) era since everything is now digital and seamless," said Deddy.
Meanwhile, Wani Sabu said that Halo BCA has conducted an innovation to improve its services. "For innovation, we should be in partner. And for Contact Center, we are being supported by PT VADS Indonesia," she said. For innovation, it is not merely purchasing information technology (IT) devices, but it is more important on how to manage it.  For customer services in social media including the human resources and the business process, Halo BCA is in partner with by PT VADS Indonesia. "We are the one who prepare the key performance indicator, "she said.
Legowo Kusumonegoro, President Director MAMI, explained that after his company was in partner with PT VADS Indonesia for Contact Center services such as telephone, facsimile, and email, this investment manager company received many advantages. The most obvious advantage is that MAMI has been able to reach wider market through Contact Center. Its investors have been increasing and the business performance has been improving. "The number of MAMI's mutual fund investors is 185 thousand. The managing fund has also increased 15.5% from IDR 44.6 trillion in 2015 into IDR 51.5 trillion in 2016," he said.